Sr. Talent Acquisition Partner
New York
Rockville Centre, NY
| Human Resources
Position Summary:
We are currently seeking an experienced Sr. Talent Acquisition Partner to join our team for our New York market. The individual in this role will focus on allied health recruiting (particularly Radiologic Technologists, Medical Assistant, and Medical Scribes) and be physically based in New York City, NY.
The Senior Talent Acquisition Partner collaborates within Human Resources (HR) and other departments throughout the organization providing a customer focused and effective Talent Acquisition service to the organization to achieve the company's mission, goals and objectives.
The Senior Talent Acquisition Partner sources potential candidates through networking, social media, professional organizations, job boards, and other recruiting strategies. Must be able to build relationships and collaborate with internal customers to identify various needs within our urgent care clinics, as well as other functional business areas.
The Senior Talent Acquisition Partner uses their ability to manage full life-cycle recruiting of highly qualified provider talent within tight timeframes.
We are Committed to Quality Care
Northwell Health-GoHealth Urgent Care has received the highest level of recognition for urgent care centers—an accreditation from the Urgent Care Association of America (UCAOA). Of the approximately 8,100 urgent care centers in this country, only 545 have attained UCAOA's accreditation.
Job Requirements
Education
Bachelor's Degree in Human Resources Management, Business Administration or related field required
Work Experience
Minimum of 4-6 years of experience in corporate or executive recruiting required
Supervisory or management experience preferred
Healthcare recruiting experience preferred

HR/Applicant tracking systems or database experience preferred
Required Licenses/Certifications
PHR/SPHR or other Human Resource certification preferred

Additional Knowledge,Skills and Abilities Required
DECISION MAKING – Makes sound, well-informed, and objective decisions; perceives the impact and implications of decisions; commits to action, even in uncertain situations, to accomplish organizational goals; cause change.
FLEXIBILITY - Open to change and new information; adapts behavior or work methods in response to new information, changing conditions, or unexpected obstacles; effectively deals with ambiguity.
INTERPERSONAL – Develops and maintains excellent working relationships within HR and other business departments.
BUILDING RAPPORT - Exercises skill and diplomacy to establish HR as a trusted, credible business partner; creates buy-in with customers.
ORAL COMMUNICATION - Expresses information (ideas or facts) to individuals or groups effectively, taking into account the audience and nature of the information (technical, sensitive, controversial, etc.); makes clear and convincing oral presentations; listens to others, attends to nonverbal cues, and responds appropriately.
PROBLEM-SOLVING – Identifies problems; determines accuracy and relevance of information; uses sound judgment to generate and evaluate alternatives, and to make recommendations.
SELF-MANAGEMENT – Sets well-defined and realistic personal goals; displays a high level of initiative, effort, and commitment towards completing assignments in a timely manner; works with minimal supervision; is motivated to achieve; demonstrates responsible behavior.
TECHNICAL COMPETENCE – Uses or gains knowledge that is necessary to perform the major functions that are described above.
WRITING – Recognizes and uses correct English grammar, punctuation, and spelling; communicates information in a succinct and organized manner; produces written information that is appropriate for the intended audience.
CUSTOMER SERVICE – Demonstrates a results-oriented focus for delivering appropriate services in an accurate, complete, and timely fashion.
TEAMWORK/COLLABORATION – Demonstrates skills and abilities in collaborative efforts with experience in team/project oriented activities.
RELATIONSHIP MANAGEMENT – Maintains good communication and a positive relationship with employees at all levels of the organization to promote employee satisfaction. Projects excellent customer relations in all interactions. Demonstrates knowledge of planning methodologies and relationship management.
PROCESS DEVELOPMENT - Independently develops and organizes planning processes as directed by HR leadership.
PROCESS MANAGEMENT – Demonstrates ability to independently manage projects, which includes monitoring process dynamics and progress, recognizing when a project is deviating from schedule or plan and initiating changes to bring it back on course.
STRATEGIC THINKING – Demonstrates ability to formulate and advance strategic recommendations in collaboration with leadership teams. Identifies unrecognized company needs and considers potential consequences.
Responsibilities include:
Coordinates and implements sourcing strategies, developing an efficient, creative and effective search process to attract, identify and screen a diverse pool of candidates for provider roles within the organization.
Builds a network of resources to source provider candidates that includes research and recommendations of new and creative approaches.
Supports and manages GoSelect! interviewing and selection process in partnership with leaders. Additionally, responsible for coordinating and leading GoSelect! training sessions.
Advertise, screen, interview and manage the full life-cycle recruiting process up to offer/hire and vendor relations. This includes overseeing the credentialing process with our healthcare partners in coordination with the Provider Coordinator.
Manage applicant tracking and pipeline development for current and future recruiting needs in different functional area needs.
Develop workforce strategies which include internal and external research and data analysis to identify drivers around provider recruitment and retention strategies.
Incorporates metrics to define success/failure, and shares with key stakeholders.
Promote GoHealth Urgent Care at recruitment or other appropriate functions as needed.
Partnerships: Establishes productive relationships and rapport with customers to gain a joint understanding of business goals, strengths, and opportunities by meeting on a regular basis and providing timely follow up on issues/concerns. Provides leaders with appropriate guidance on handling issues, providing the rationale for recommendations so that leaders can make informed decisions.
Field Support: Supports and assists with implementation of Human Resources and Provider Talent Acquisition initiatives to enhance successful rollout and acceptance throughout the organization.
Prepares spreadsheets and/or uses applicant tracking reports for data and tracking projects and sharing results of work.
Regulatory Compliance: Works with leaders to assist them in knowing/understanding components of HR standards so they can remain compliant (i.e., license/certification requirements, credentialing and background check rules, etc.).
Information Management: Support the HR data/reporting needs of the team, using knowledge of computer applications such as Excel, Human Resource Information Systems, and general database management and reporting to supplement and communicate with the HR Reporting area, ensuring the HR team has the data and reports they need on both a routine and ad hoc or project basis.
All other duties as assigned.
GoHealth Urgent Care invites military veterans to apply for our positions.
---
GoHealth provides equal employment opportunities (EEO) to all employees and applicants for employment without regard to race, color, religion, sex, national origin, age, disability or genetics. In addition to federal law requirements, GoHealth complies with applicable state and local laws governing nondiscrimination in employment in every location in which the company has facilities. This policy applies to all terms and conditions of employment, including recruiting, hiring, placement, promotion, termination, layoff, recall, transfer, leaves of absence, compensation and training.

Keywords:
Job, healthcare, medical, wellness, career, employment, opening, staff, benefits, health care, Human Resources, recruiter, recruitment
---
Why

GoHealth?

GoHealth Urgent Care has outstanding urgent care career opportunities in Connecticut, Missouri, New York City, San Francisco and the Portland-Vancouver area. And all of these positions have one thing in common: the flexibility to practice urgent care medicine the way it was meant to be, without the stress and bureaucracy of hierarchical organizations. With reasonable work hours that don't emotionally exhaust or burn them out, providers can balance and prioritize their professional and personal lives. And our practice model helps free them from excessive paperwork and overly burdensome regulatory programs that take away from the time they could spend providing the highest-quality care for their patients.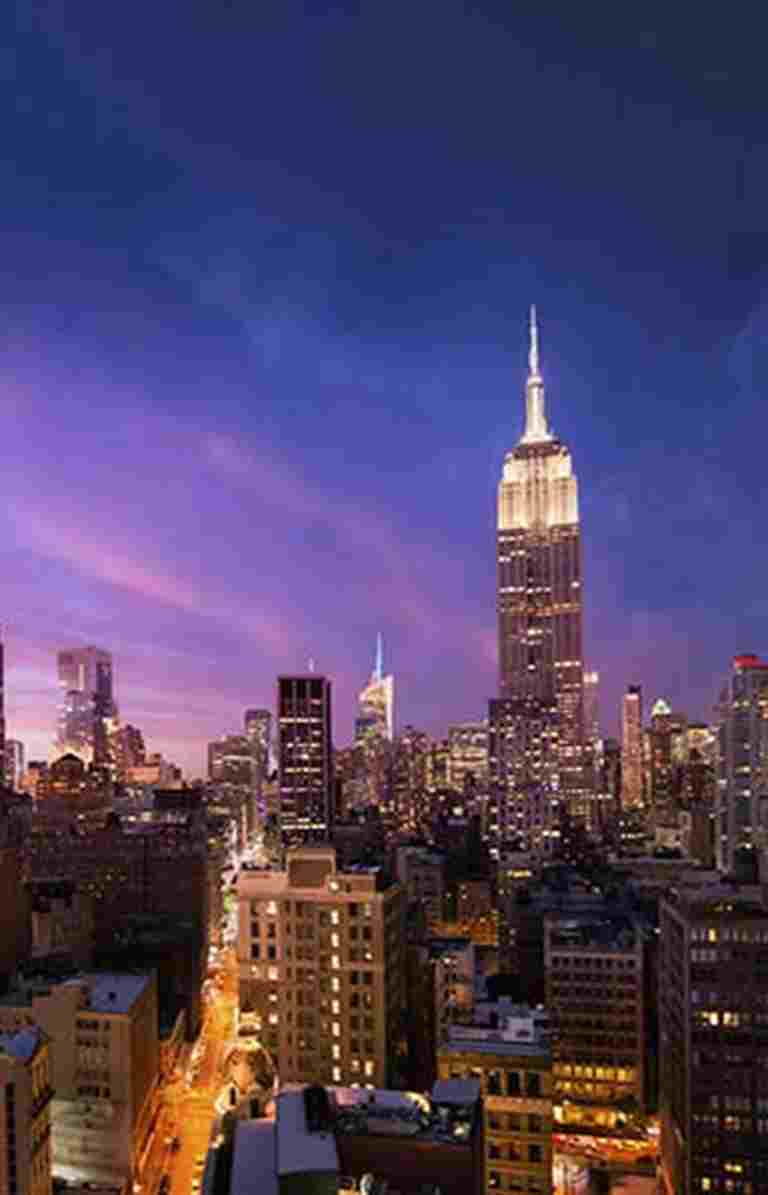 The lifestyle

you

can lead.

Welcome to the East Coast epicenter for commerce, finance, media, art, fashion, research, technology and entertainment. New York is among the world's most linguistically and culturally diverse cities. Its many attractions include the Empire State Building, Statue of Liberty, Ground Zero Memorial, Metropolitan Museum of Art and Central Park. Enjoy the nighttime neon of Times Square. Ride the Staten Island Ferry, see a concert at Radio City Music Hall or catch an exciting Broadway show. Though New York is the city that never sleeps, it's made up of regions that are great places to raise a family — Manhattan, Brooklyn, Queens, Staten Island, Long Island and Westchester County. And all offer a great selection of neighborhoods and homes, plus excellent schools and renowned local colleges and universities.