Social Media and
Online Reputation Manager
San Francisco, CA
| Marketing
Position Summary:
GoHealth Urgent Care is transforming urgent care through an innovative model with a deep patient and consumer focus, data-driven operations and cutting-edge technology. GoHealth UC is one of the fastest growing urgent care companies in the country with 80 locations across New York, Oregon/Washington, California and Connecticut and 35 additional sites under contract over the next 12 months.
With a strong emphasis on patient satisfaction, GoHealth UC uses Business Intelligence solutions to make informed, data-driven decisions. Their innovative and award-winning clinic design, website and mobile check-in solutions lead to improved patient experiences, as well as operational efficiencies. GoHealth UC has a unique partnership model and a multi-channel marketing strategy that focuses on the communities it serves and enhances brand awareness, fueling growth for the organization in existing and future markets.
The GoHealth UC joint venture model has proven to be extremely effective and competitively differentiating. Prominent co-branding with its large, integrated health system partners and deep IT integration have led to increased volume and financial results, as well as improved clinical quality. GoHealth UC's unique health system collaboration model has given its patients greater access to the entire healthcare continuum through same day or next day referrals to primary care physicians, specialists and other ancillary services.
TPG Growth, one of the world's leading investment funds, invested in GoHealth Urgent Care in 2014 to help launch the new urgent care brand and its national growth plan. TPG Growth is the middle market and growth equity investment platform of TPG, the world's largest private equity firm with over $78 billion of assets under management.
Reporting to the Vice President, the Social Media and Online Reputation Manager is responsible for the creation of both social content as well as local reputation management with a strong tie into business priorities and the integrated experience overall. He/She will manage GoHealth social media channels to build our reputation and generate patient growth while serving as a central resource for social media strategy and best practice development. The candidate will develop/pilot new social media initiatives and channels for GoHealth. He/She will manage the social media agency, analytics, tagging/tracking, and reporting.
The Social Media and Online Reputation Manager will establish social media and online reputation guidelines and best practice. The position will manage national and regional social media activity (calendar, content, creation/review, monitoring and engagement execution). The candidate will promote an engaging, interactive healthcare dialogue on Google, Facebook, Yelp, Twitter, LinkedIn, Instagram, YouTube, and other emerging platforms.
This role will ensure a world-class digital patient and customer experience across all social and reputation channels through the implementation of 1:1 strategies that foster advocacy, star ratings, acquires new customers and revenue, retains core customers, and helps to funnel criticism and customer issues to a positive outcome with operations.
The role uses social at a community level to drive culturally relevant storytelling that informs, educates and engages, it will operationalize social content and reputation processes, and establish clear operating procedures for marketing's involvement through social and online reputation management – to drive growth. Key executors at the local level will be the Marketing Coordinators.
The role will leverage social reputation to enhance online profiles and engagement tools to represent providers and aid moderation of patient conversations to enhance the overall experience. Stakeholders include Operations, Legal, Compliance, Billing, as well as local Marketing Coordinators and Providers.
This manager will lead and inspire local marketers and providers to co-create social content, to support real-time events and activations, to build and strengthen online engagement and to build the social and local best practice for health care.
Responsibilities
Social Reputation and Content Leadership
Partner with the VP, CMO, Operations and other members of the marketing team to determine strategies that match GoHealth's business objectives at a central and local level.
Manage GoHealth's social media editorial strategy, and creative style, ensuring consistent brand messaging across all social media channels—in alignment with overall Storytelling focus.
Create and manage GoHealth's Reputation management efforts – to aid promotion of star ratings, online provider and location profile management, operational linkage for unhappy patients where required and ongoing reporting for success – directly with Market Leaders. Manage full process for star ratings, including database updates.
Work cross-functionally to leverage insights from consumer interactions and campaign performance to inform content development, reputation management and optimization.
Support company and industry events with social support, attendance, and logistical involvement in ancillary activities. Actively build buzz via social prior to the opening of new centers including provide local community insights for a successful launch, and support star rating efforts immediately after launch.
Foundation and Process Leadership
Develop and maintain a comprehensive social media strategy for numerous accounts and channels that supports the larger marketing and business goals, including establishing the social brand voice and communicating it throughout the company, as well as ensuring that social media is well-integrated within the organization.
Primary owner of social listening and engagement tools, ensuring the team is leveraging the optimal platforms and processes. Responsible for maintaining knowledge of offerings in the social media space, exploring and vetting potential partnerships, and evaluating current tools and partners. Meet regularly with existing vendors for updates on product and to provide feedback.
Develop and ensure proper analytics and reporting of social and reputation insights to upper management and stakeholders throughout the organization.
Partner with internal stakeholders including Legal, Finance/Billing, Operations, and rest of Marketing – as well as external JV partners, PR, Social and Creative agencies. to initiate responses to social media inquiries/questions/concerns; drive forward agreement on a response and build effective relationships with internal organizational leaders to champion issue resolution through the system.
Manage department processes, tools, standard operating procedures (SOPs)
Ensure all escalation protocols, company policies, and high-risk situations (billing, disputes, legal action, etc.) are handled properly—this role is accountable for the entire team's adherence through social and reputation.
Oversee the design and implementation of department structures, processes, and policies that enable effective achievement of business and department goals
Build and Develop Team of Social Engagement and Reputation Experts
Initially, train local Marketing Coordinators on social media role execution. Manage full establishment of Reputation management and execution in partnership with Web owner and VP of Marketing. Also, educate Operational front liners on best practice and build local operational social ambassadors.
Through vendor partnership, supervise, lead, and inspire a team of social media experts to deliver the best possible social patient experience – resulting in positive brand word of mouth, and storytelling via advocacy. Initially build online reputation management through vendor engagement - carefully selecting best method for the stage of the company.
Qualifications
5+ years of working experience with online reputation management, star ratings and social storytelling for impact
Experience interpreting and translating business strategies into social media programs, with proven success in using social to advance consumer brands
Significant experience in managing star ratings, reputation flows for service providers, and proof of extensive social writing and editing capability for impactful storytelling.
Proof of creating and using digital video for brand engagement at an advanced level.
Experience with tools such as: Reputation.com, Yelp, Google Reviews, Facebook reviews –as well as social content tools such as Sprinklr, Percolate, Hootsuite and WordPress
Knowledge of digital content development and basic digital design principals
Extensive understanding of digital and social marketing industry trends, tactics, current events, and user behavior
Innate focus on delivering amazing experiences for consumers and customers
A can-do attitude with a readiness to climb mountains
Excellent interpersonal and teamwork skills necessary
Passion for changing healthcare and driving real customer innovation
High energy, high integrity personality
Healthcare marketing understanding a plus – but dynamic performance marketing mindset a must
GoHealth Urgent Care invites military veterans to apply for our positions.
---
GoHealth provides equal employment opportunities (EEO) to all employees and applicants for employment without regard to race, color, religion, sex, national origin, age, disability or genetics. In addition to federal law requirements, GoHealth complies with applicable state and local laws governing nondiscrimination in employment in every location in which the company has facilities. This policy applies to all terms and conditions of employment, including recruiting, hiring, placement, promotion, termination, layoff, recall, transfer, leaves of absence, compensation and training.

Keywords:
healthcare, SocMedia, social media monitoring, online reputation management, SEO, public relations, PR, ORM
---
Why

GoHealth?

GoHealth Urgent Care has outstanding career opportunities in Connecticut, Missouri, New York City, Oklahoma City, San Francisco and the Portland-Vancouver area. And all of these positions have one thing in common: flexibility to practice urgent care medicine the way it was meant to be, without the stress and bureaucracy of hierarchical organizations. With reasonable work hours that don't emotionally exhaust them or burn them out, our team can balance and prioritize their professional and personal lives.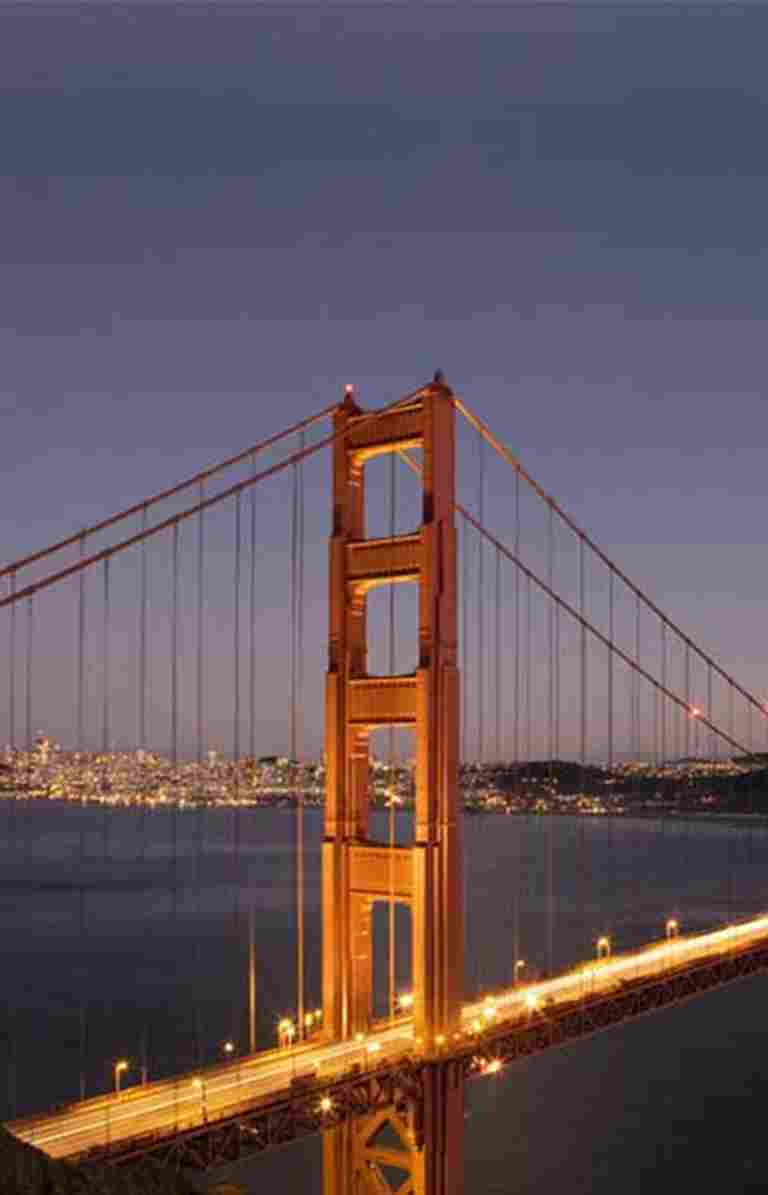 The lifestyle

you

can lead.

San Francisco is Northern California's cultural, commercial and financial center, and home to approximately 850,000 residents. Its culture is one of diversity and inclusion. Attractions include the Golden Gate Bridge, Alcatraz, Fisherman's Wharf, Chinatown, colorful Victorian houses and classic cable cars. There are beautiful views and parks, including the Japanese Tea Garden and San Francisco Botanical Garden. In addition to being in the capital of technology, you'll find fantastic shopping, diverse nightlife and exquisite cuisine. Choose from many charming neighborhoods with great nearby schools and colleges.