Senior Regional Operations Manager - Charlotte
Charlotte, NC

|

Center Operations
Position Summary:
At GoHealth Urgent Care, we place the needs of our patients first - by providing an effortless patient experience, a welcoming culture of care and seamless integration with market-leading health systems and our communities.
Responsible for all operations for assigned Urgent Care Center(s) including staffing, financial, clinical and administrative performance and project management to achieve maximum performance and expense control. Establishes work procedures and standards to improve center operation efficiencies and effectiveness and provide recommendations for strategic planning for center operations budgeting, revenue planning, and sales for assigned centers. Works directly with leadership, providers, clinic team members, corporate resources and partners to achieve high quality care, exceptional service and financial goals.
JOB REQUIREMENTS
Education
High School Diploma or Equivalent
Bachelor's Degree in a related discipline preferred
Work Experience
3+ years of operations management experience required
4+ years of management experience in a medical or healthcare environment preferred
2+ years experience managing multiple sites preferred.
Required Licenses/Certifications
Current state Driver's License
Additional Knowledge, Skills and Abilities Required
Ability to bring the GoHealth vision and mission to life and show team members how their work connects to them.
The ability to set goals and communicate a plan of action.
The skill to empower team members to deliver results.
Possessing bias towards action while managing risk.
The ability to accomplish a task with concern for all the areas involved.
The ability to communicate information through written and verbal means.
The ability to use logic and reasoning to identify the strengths and weaknesses of alternative solutions, conclusions, or approaches to problems.
The ability to provide customer service to patients and other customers.
The ability to cope with and adapt to uncertainty, deal with risk, and exercise good judgment based on available information.
The ability to effectively plan and delegate the work of others.
Knowledge of health care compliance policies, practices and systems. This includes the ability to apply this knowledge to general work situations.
ESSENTIAL FUNCTIONS
Responsible for maintenance of appropriate staffing levels for Medical Assistants, Radiology Technologists, and other center operations staff for assigned market centers; includes, but not limited to developing the staffing model, collaboration with talent acquisition to interview and hire new team members, and provide guidance to the management team on staffing practices.
Responsible for team management activities, including but not limited to staffing, training, performance evaluations, tracking and approving timecards and time-off request, etc.
Adheres to budget goals for the market by managing and reducing operational expenses, achieving maximum staff productivity and monitoring team member overtime goals.
Maintain strict confidentiality for EMR, medical records and other patient and team member data, as required per compliance and regulatory rules and expectations.
Ensures payroll is processed accurately and timely and ensure scheduling is accurate for the assigned market area.
Responsible for establishing positive community presence, marketing and sales effort for assigned centers; Work in partnership with the Marketing team to maximize marketing effort and increase visibility and a positive community presence for the centers.
Identify local business opportunities that will support the referral base.
Oversee site maintenance and ensure the centers have access to the appropriate resources; manage vendor/supplier relationships and may be required to review and approve supply orders as needed.
Prioritize work activities and develop guidelines and implement center operation policies and procedures.
Manages performance across all market sites by leading bi-monthly KPI meetings with market leadership and collaborate with ROMs, clinical leadership and market leadership on metric improvement.
Ensure high quality patient care is provided; follow up with patients escalated customer service concerns.
Responsible for building an effective team of Regional Operations Managers (ROM) within the market; responsible for coaching and supporting ROMs, including identifying strengths and areas for development, and fostering a nurturing environment that strengthens the GoHealth culture; Responsible for manager development by offering new learning opportunities by assigning special projects, assigning management training, management consultations, etc.
Enhances market operations by supporting all cross market initiatives; provide guidance and best practices to ROMs, ensure timelines are met, and develop and implement cross market processes and procedures.
Collaborate with other markets to collect information, share best practices across markets, develop training plans, and capture data to track and monitor progress.
Build and maintain visibility in the community by supporting ROMs in their outreach efforts; identify outreach possibilities and partner with the Marketing and Business Development teams to drive volume and establish a positive community profile for the centers in the market.
Responsible for managing market-wide initiatives, including project management and outcome assessment.
---
All qualified persons are granted an equal opportunity for employment without regard to race, color, religion, sex, sexual orientation and gender identity or expression, age, national origin, citizenship status, disability, genetic information, medical condition, family care leave status, pregnancy or pregnancy-related condition, otherwise qualified disabled or veteran status. The company will comply with all fair employment laws in each of the jurisdictions where we conduct business.

Keywords:
Job, emergency, healthcare, licensure, medical, clinical, wellness, career, employment, opening, staff, benefits, health care, clinic, primary care, urgent care
---
Why

GoHealth?

GoHealth Urgent Care has outstanding career opportunities in Connecticut, Delaware, Missouri, New York City, North Carolina, Northwest Arkansas, Oklahoma City, San Francisco and the Portland-Vancouver area. And all of these positions have one thing in common: flexibility to practice urgent care medicine the way it was meant to be, without the stress and bureaucracy of hierarchical organizations. With reasonable work hours that don't emotionally exhaust them or burn them out, our team can balance and prioritize their professional and personal lives.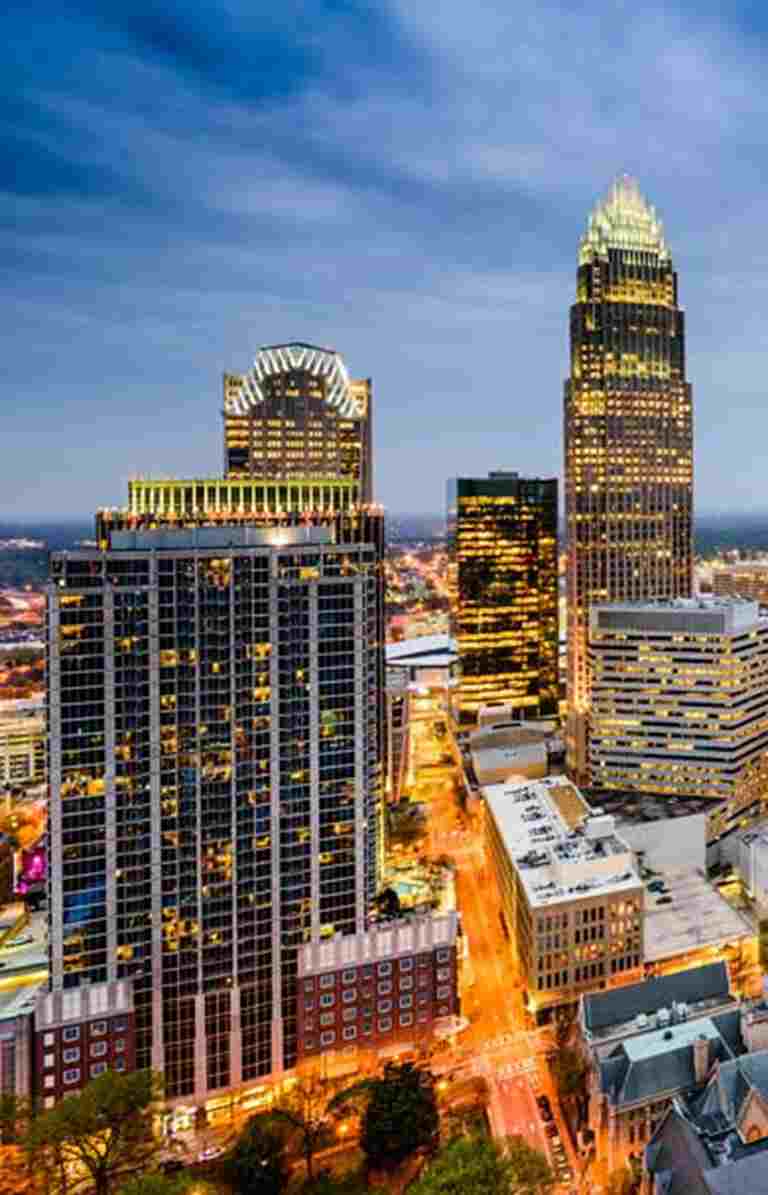 The lifestyle

you

can lead.

Winston-Salem and Charlotte are both among U.S. News & World Report's Top 50 Best Places to Live.

Winston-Salem is a region on the rise with a population of 654,589 and strong southern roots. It's friendly and diverse—retaining a small-town feel—and features fabulous restaurants, inviting neighborhoods and trendy apartments. For the adventurous, there are many local hiking trails, state parks, Pilot Mountain, Hanging Rock and Piedmont Quarry. Premier attractions include the Southeastern Center for Contemporary Art and the Reynolda House Museum of American Art.

Charlotte boasts the Blumenthal Performing Arts Center, The Mint Museum and the Levine Museum of the New South. And with a population approaching 2.4 million, Charlotte offers much to see and do—from local craft breweries, numerous parks and greenway trails to excellent shopping and dining, downtown theaters and nightlife to the PNC Music Pavilion. Catch an NFL Carolina Panthers football game, cheer on the NBA's Charlotte Hornets, or take in a Charlotte Knights baseball game. It's all here, served by excellent public transportation, Amtrak and Charlotte Douglas International Airport.