Provider (Physician Assistant, or Nurse Practitioner)
Charlotte, NC

|

Physicians & Advanced Practitioners
Position Summary:
EXCELLENT BONUS PROGRAM:
Quarterly Bonus of up to 10% of your clinical base salary, based upon customer satisfaction scores, productivity and quality measures.

We are seeking a Physician Assistant or Nurse Practitioner for a full-time Orthopedic Urgent Care role covering our center in Quail Hollow and supporting Novant Health Orthopedic Clinics.
About the position:
Full-time position - 4 weekdays per week and every other weekend doing 3 - 6 hour shifts.
Opportunity to collaborate regularly with Novant Health Orthopedists and Physician Assistants.
At GoHealth Urgent Care, we GO above and beyond for our patients, communities, and team members to ensure effortless, personal and connected experiences. That's why we partner with the most innovative and integrated health systems and staff our centers with the most knowledgeable providers.
GoHealth Urgent Care has partnered with Novant Health, a four-state integrated network of physician clinics, outpatient facilities and hospitals, to create a large network of urgent care centers across North Carolina. The partnership provides patients with greater access to innovative urgent care through state-of-the-art technology and unique patient access tools, such as online registration and appointment scheduling
Minimum Required Qualifications:
1 year of Full-Time experience in an Urgent Care or Emergency Medicine setting required; Ortho experience preferred, but not required
Experience treating both pediatric and adult patient populations (all ages).
Comfortable with minor procedures (sutures, casts, splints, etc.), reading EKGs and X-rays.
We are Committed to Quality Care:
Our Novant Health-GoHealth Urgent Care locations have been accredited by the Urgent Care Association. The only program of its kind, this accreditation was awarded for GoHealth Urgent Care's excellence in both certification and quality and safety standards. This accomplishment signifies our continued dedication to the patients we serve.
Go forward.
When you join our collaborative teams, you can rest assured that your career growth and satisfaction will be handled with the same care that we put into growing our organization. Our modern facilities and innovations will help elevate the way you practice. And, you'll have more opportunities to expand your professional experience and utilize your advanced clinical training.
If you're a dynamic, flexible, experienced clinician who wants to take your career to the next level, we look forward to speaking with you today!
UPDATE: COVID Vaccine Announcement: GoHealth Urgent Care is requiring all new hires to disclose their COVID-19 vaccination status in all markets. In certain markets, it will be required that new hires be fully vaccinated and boosted for COVID-19 vaccine (either the Moderna or Pfizer vaccine series or the single dose Johnson & Johnson Janssen vaccine) prior to their first day of employment. This is a condition of employment, unless a faith-based or medical exemption is approved.
---
All qualified persons are granted an equal opportunity for employment without regard to race, color, religion, sex, sexual orientation and gender identity or expression, age, national origin, citizenship status, disability, genetic information, medical condition, family care leave status, pregnancy or pregnancy-related condition, otherwise qualified disabled or veteran status. The company will comply with all fair employment laws in each of the jurisdictions where we conduct business.

Keywords:
Job, emergency, healthcare, licensure, medical, clinical, wellness, career, employment, opening, staff, benefits, health care, clinic, primary care, urgent care
---
Why

GoHealth?

GoHealth Urgent Care has outstanding career opportunities in Connecticut, Delaware, Houston, Maryland, Michigan, Missouri, New York City, North Carolina, Northwest Arkansas, Oklahoma City, San Francisco and the Portland-Vancouver area. And all of these positions have one thing in common: flexibility to practice urgent care medicine the way it was meant to be, without the stress and bureaucracy of hierarchical organizations. With reasonable work hours that don't emotionally exhaust or burn them out, our team can balance and prioritize their professional and personal lives.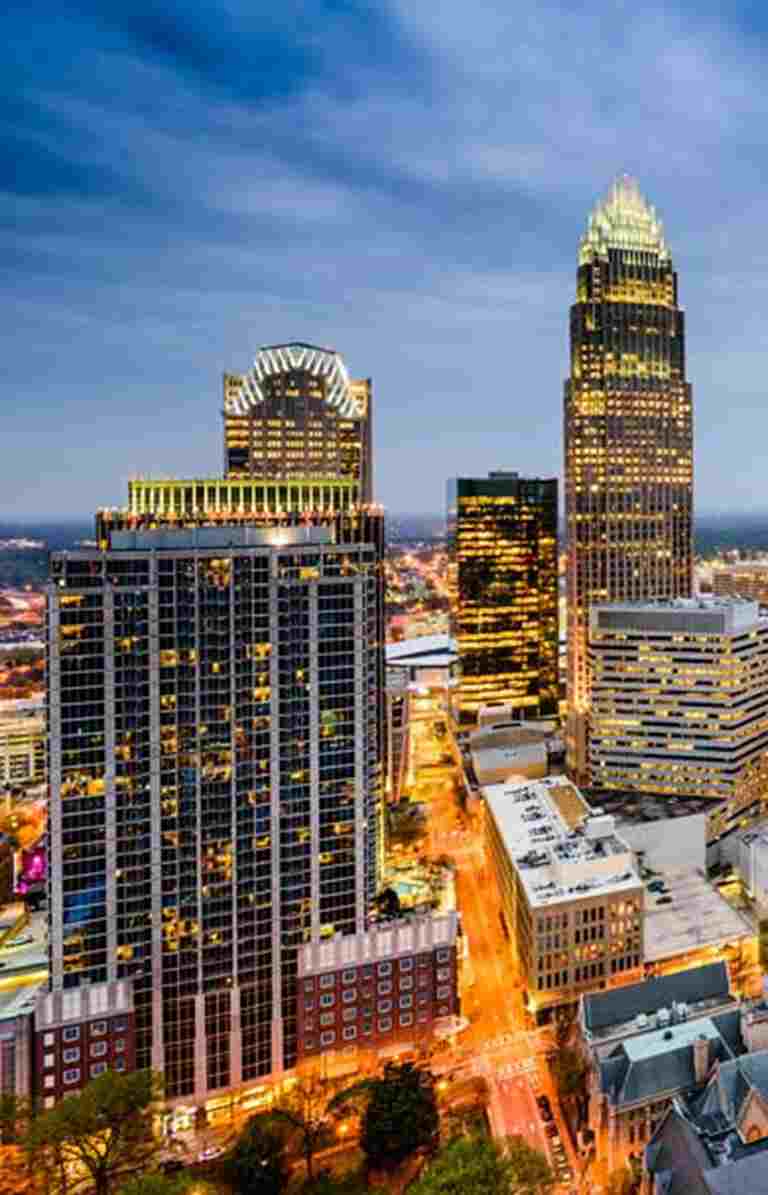 The lifestyle

you

can lead.

Winston-Salem and Charlotte are both among U.S. News & World Report's Top 50 Best Places to Live.

Winston-Salem is a region on the rise with a population of 654,589 and strong southern roots. It's friendly and diverse—retaining a small-town feel—and features fabulous restaurants, inviting neighborhoods and trendy apartments. For the adventurous, there are many local hiking trails, state parks, Pilot Mountain, Hanging Rock and Piedmont Quarry. Premier attractions include the Southeastern Center for Contemporary Art and the Reynolda House Museum of American Art.

Charlotte boasts the Blumenthal Performing Arts Center, The Mint Museum and the Levine Museum of the New South. And with a population approaching 2.4 million, Charlotte offers much to see and do—from local craft breweries, numerous parks and greenway trails to excellent shopping and dining, downtown theaters and nightlife to the PNC Music Pavilion. Catch an NFL Carolina Panthers football game, cheer on the NBA's Charlotte Hornets, or take in a Charlotte Knights baseball game. It's all here, served by excellent public transportation, Amtrak and Charlotte Douglas International Airport.