Provider Coordinator / Clinical Training Specialist
Newark, DE

|

Administration
Position Summary:
At GoHealth Urgent Care, we place the needs of our customers first - by providing an effortless patient experience, a welcoming culture of care and seamless integration with market-leading health systems and our communities. GoHealth Urgent Care operates urgent care centers in the New York, NY, Portland, OR, San Francisco, CA, Hartford, CT & metropolitan areas, and recently in St. Louis & Springfield, MO, Oklahoma City, OK and NW Arkansas, AR, and Delaware, with plans for additional expansions in multiple markets.
The GoHealth Provider Coordinator is responsible for providing an unparalleled onboarding experience to new providers and building positive relationships with providers, GoHealth leadership, and hospital system partners to ensure high quality provider integration and experience with GoHealth. These activities include assistance with candidate interviewing, management of a comprehensive, effective and positive onboarding experience, optimization of provider schedules, and provider payroll. The Provider Coordinator partners with the Medical Director, Market President, clinical leadership team, talent acquisition and other partners to implement programs and activities to improve the provider privileging/credentialing, onboarding and retention experience.
In the Delaware market, the Provider Coordinator role is a unique hybrid position that also incorporates support staff clinical training responsibilities. Working together with the People Learning Team, market Clinical and Operational Leadership and Learning Coaches, the Provider Coordinator / Clinical Training Specialist will collaborate to develop clinical training programs and manage and oversee operational elements of clinical back office training of support staff.
We are seeking a team member who is seeking to transition from the clinical arena into the clinical operations and administration, thrives in a growth culture, and will help support and enhance our day-to-day operations to ensure that we can meet or exceed our key performance metrics (KPIs).
Job Requirements
Education
High School Degree required
Bachelor's Degree preferred
Graduate from an accredited clinical program, including but not limited to Medical Assistant, Nursing, etc.
Work Experience
5+ years of health care experience required
Previous provider liaison experience, drug / medical device rep sales preferred
1+ years experience in a clinical staff role, including but not limited to Medical Assistant, LPN, RN, etc.
Training, learning development or related experience required
Experience using Electronic Health Record (EHR)
Urgent care experience preferred.
Required Licenses/Certifications
MA Certification (AAMA, NCCT, CMA, RMA) or higher clinical professional license (RN - Registered Nurse)
Additional Knowledge, Skills and Abilities Required
Proficient use and understanding of medical terminology
Clinical skills in Point of Care Testing, vitals intake, clinical laboratory procedures
Proficiency in Microsoft Office programs (i.e. Word, Excel, PowerPoint, Outlook, etc.)
Excellent verbal and written communication skills
Excellent presentation skills
Excellent organizational skills
Core Competencies:
Collaboration: Takes ownership for collectively establishing productive partnerships and relationships and seek to gain joint understanding of priorities and objectives so that the greater good of the organization and those we serve is always at the forefront.
Innovation: Consistently uses good judgment, applying creativity to overcome obstacles and increasing effectiveness and efficiency though process and other forms of innovation.
Diversity & Inclusion: Fosters diversity and inclusion, to be able to better understand team members, our customers and partners. Engages the strengths and talents of each GoHealth team member, creating an environment of involvement, respect and connection where the richness of ideas, backgrounds and perspectives are harnessed.
Integrity & Courage: Models and practices the highest ethical and professional standards; demonstrates pride and personal interest in our patients, partners and fellow team members, deeply engaging in the business. Makes decisions, with a focus on doing the right thing; treats team members, our customers, partners and vendors with dignity, consideration, open-mindedness and respect.
Accountability: Always shows initiative, demonstrates a bias to action and gets things done. Actively accepts responsibility for diverse roles, obligations and actions that positively influence patient and customer outcomes, our partnerships and the healthcare needs of our communities.
Functional Competencies:
ORAL COMMUNICATION/PRESENTATION - Expresses information (ideas or facts) to individuals or groups effectively, taking into account the audience and nature of the information (technical, sensitive, controversial, etc.); makes clear and convincing oral presentations; listens to others, attends to nonverbal cues, and responds appropriately
INTERPERSONAL – Develops and maintains excellent working relationships within providers, hospital system partners, and other business departments. Develops and maintains excellent working relationships within the People Team and other business departments. High integrity, credibility, confidence and character with demonstrated high moral and ethical behavior.
PROBLEM SOLVING – Identifies problems; determines accuracy and relevance of information; uses sound judgment to generate and evaluate alternatives, and to make recommendations.
DECISION MAKING – Makes sound, well-informed, and objective decisions; perceives the impact and implications of decisions; commits to action, even in uncertain situations, to accomplish organizational goals; cause change.
SELF-MANAGEMENT – Sets well-defined and realistic personal goals; displays a high level of initiative, effort, and commitment towards completing assignments in a timely manner; works with minimal supervision; is motivated to achieve; demonstrates responsible behavior.
TECHNICAL COMPETENCE – Uses or gains knowledge that is necessary to perform the major functions that are described below. Highly proficient in Microsoft Office, PowerPoint, the internet and high computer aptitude, multiple platforms and systems involved with provider payroll and scheduling (including Kronos, Workday, Workforce, and QGenda), and training/education system management.
FLEXIBILITY - Open to change and new information; adapts behavior or work methods in response to new information, changing conditions, or unexpected obstacles; effectively deals with ambiguity.
CUSTOMER SERVICE – Demonstrates a results-oriented focus for delivering appropriate services in an accurate, complete, and timely fashion.
TEAMWORK/COLLABORATION – Demonstrates skills and abilities in collaborative efforts with experience in team/project-oriented activities.
RELATIONSHIP MANAGEMENT- Maintains good communication and a positive relationship with the providers and all team members of the organization. Projects excellent customer relations in all interactions.
Essential Functions
Provider Liaison Responsibilities (est. 60-70% of time) include:
Interview Coordination:
Participates in the day of the interview, including working with provider talent acquisition to insure the day of the interview is coordinated, coordinating center visits with center leads, showing candidates around a center, providing feedback on candidates, and sharing feedback on the candidate with appropriate parties.
Works closely with provider talent acquisition and the medical director to ensure candidates have an unparalleled interviewing experience.
Assists with partner interview activities as needed
Credentialing:
Works closely with health system partner provider liaison, human resources and Medical-Dental Office to guide new providers through the credentialing process and existing providers through re-credentialing process. Serves as a conduit between hospital privileging/credentialing, provider talent acquisition, GoHealth administrators, hospital partners, and new provider
Supports health system colleagues in collection of outstanding documents from new providers for credentialing with hospital system and insurance companies.
Monitors timelines and communicates when issues arise with all parties involved
Coordinates Physician and Advanced practitioner supervisory agreements
Onboarding:
Welcomes newly hired candidates to GoHealth and announces new hires to the provider team
Coordinates provider orientation information and dates with health system partner education team and communicates to new providers; initiates specified touch points with the new provider and provides support through the onboarding process
Coordinates system set up (e.g., payroll, scheduling, medical records) with GoHealth and hospital system partners
Develops, implements, and manages programs, tools, and strategies to ensure flawless provider onboarding experience, and accelerated acclimation to GoHealth based on feedback from new hires, GoHealth and hospital system partners and other stakeholders
Orientation:
Is the lead person for all orientation activities, including training schedules and communication with provider
Makes providers feel welcome by introducing them to other team members, etc.
Attends orientation and training activities as time allows
Supports Learning & Development team during orientation activities as needed
Helps onboard new providers to the different systems they will use (e.g. payroll, scheduling, medical records)
Scheduling & Payroll
Manages and optimizes provider schedule based on provider preferences and center coverage needs
Maintains provider daily schedule
Ensures provider payroll information is accurate and collaborates with payroll team and providers to resolve issues
Administrative support
Supports provider administrative needs such as expense reporting, ordering supplies (e.g. scrubs, prescription pads, nametags), processing time off requests, etc.
Maintains provider licensing information
Requests/processes provider status changes
Supports medical director with communications
Supports clinical quality and coding audits as needed
Shares weekend "on-call" schedule with Operations Specialist, Team Leads, and Clinical Leadership to help fill vacancies in the schedule and reallocate provider and staff resources as dictated by volume.
Process improvement:
Collaborates with counterparts in other markets
Seeks feedback from providers, recruiters, hospital credentialing/privileging representatives and other key stakeholders on processes . Reviews and acts upon feedback.
Re-designs inefficient steps within processes under their control
Keeps informed on national trends in relation to provider onboarding and integration
Public Relationships:
Provides marketing and logistical support for special events and outreach projects (open houses, physician events, public lectures, etc.)
Standards of Behavior: Must exhibit exemplary, positive, standards of behavior at all times; must demonstrate ability to effectively communicate with clinicians, diverse staff and exercise grace under pressure.
Training Specialist Responsibilities (est. 30-40% of time) include:
Coordinate development and delivery of new clinical team member training by learning coaches, work with Operations Specialist to coordinate clinical shadow shifts.
Oversee tracking and management of the training evaluation process via knowledge assessments, training performance evaluations and reaction surveys by Learning Coaches.
Work with Operations Specialist and People Learning Team to organize GoHealth Culture Orientation for the market, coordinating with market leaders as necessary.
Develop and maintain clinical back office operational and educational resources including workflows, bulletins and use of Share Point resources.
Coordinate yearly clinical competency assessments by learning coaches and coordinate follow up training as necessary.
Coordinate and support Learning Coaches and team Leaders in facilitating training for new clinical operational implementations and/or workflows within the market.
Partner with Lead Field Educator and People Learning Team for learning projects across the organization.
Perform other duties as assigned.
Note: this job description is not inclusive of all the duties of the position. You may be asked by leaders to perform other duties. Management reserves the right to revise this position description at any time.
---
All qualified persons are granted an equal opportunity for employment without regard to race, color, religion, sex, sexual orientation and gender identity or expression, age, national origin, citizenship status, disability, genetic information, medical condition, family care leave status, pregnancy or pregnancy-related condition, otherwise qualified disabled or veteran status. The company will comply with all fair employment laws in each of the jurisdictions where we conduct business.

Keywords:
Job, emergency, healthcare, licensure, medical, clinical, wellness, career, employment, opening, staff, benefits, health care, clinic, primary care, urgent care
---
Why

GoHealth?

GoHealth Urgent Care has outstanding career opportunities in Connecticut, Delaware, Missouri, New York City, North Carolina, Northwest Arkansas, Oklahoma City, San Francisco and the Portland-Vancouver area. And all of these positions have one thing in common: flexibility to practice urgent care medicine the way it was meant to be, without the stress and bureaucracy of hierarchical organizations. With reasonable work hours that don't emotionally exhaust them or burn them out, our team can balance and prioritize their professional and personal lives.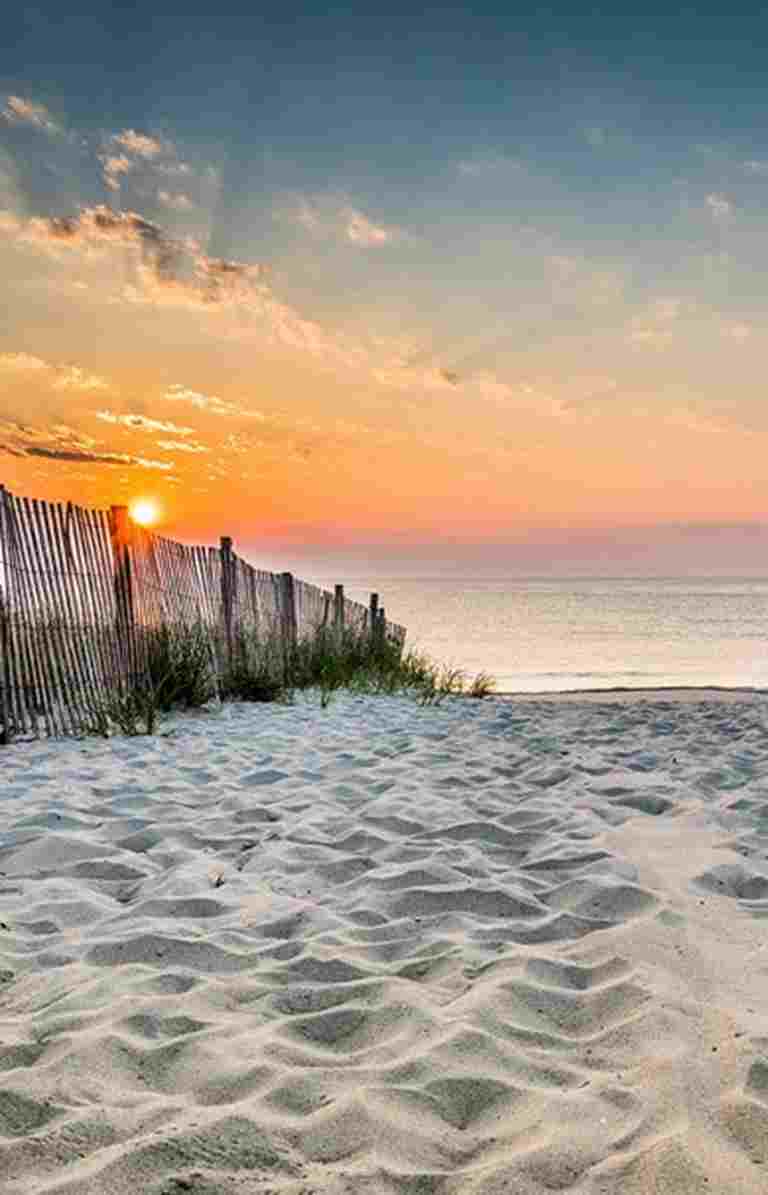 The lifestyle

you

can lead.

"The First State" offers its residents miles of pristine beaches, the regal charm of "Chateau Country," wildlife refuges and cultural activities galore. Part of the northeast megalopolis of cities along I-95, Delaware is close to Philadelphia, Baltimore, Washington, D.C. and New York City. Excellent transportation connects residents to these major cities and beyond. The University of Delaware, Widener University School of Law, and Wilmington University are among the notable higher education institutions in the area. Perhaps best of all, the cost of living in Delaware is substantially lower than the majority of states on the East Coast. And in the region, Delaware is known as the "Home of Tax-Free Shopping"—it is one of only five states without sales tax.