Provider Coordinator
Charlotte, NC

|

Administration
Position Summary:
At
GoHealth Urgent Care,
we place the needs of our customers first - by providing an effortless patient experience, a welcoming culture of care and seamless integration with market-leading health systems and our communities.
GoHealth Urgent Care operates urgent care centers in the New York, NY, Portland, OR, San Francisco, CA, Hartford, CT & metropolitan areas, and recently in St. Louis & Springfield, MO, Oklahoma City, OK and NW Arkansas, AR, and Delaware, with plans for additional expansions in multiple markets.
The GoHealth Provider Coordinator is responsible for providing an unparalleled onboarding experience to new providers and building positive relationships with providers, GoHealth leadership, and hospital system partners to ensure high quality provider integration and experience with GoHealth.
These activities include assistance with candidate interviewing, management of a comprehensive, effective and positive onboarding experience, and optimization of provider schedules.
The Provider Coordinator partners with the Medical Director, Market President, clinical leadership team, talent acquisition and other partners to implement programs and activities to improve the provider privileging/credentialing, onboarding and retention experience.
Job Requirements
Education
High School Degree required
Bachelor's Degree preferred
Work Experience
5+ years of health care experience required
Previous provider liaison experience, drug / medical device rep sales preferred
Essential Functions

Interview Coordination:
Participates in the day of the interview, including working with provider talent acquisition to insure the day of the interview is coordinated, coordinating center visits with center leads, showing candidates around a center, providing feedback on candidates, and sharing feedback on the candidate with appropriate parties.
Works closely with provider talent acquisition and the medical director to ensure candidates have an unparalleled interviewing experience.
Assists with partner interview activities as needed
Credentialing:
Guides new providers through the credentialing process and existing providers through re-credentialing process. Serves as a conduit between hospital privileging/credentialing, provider talent acquisition, GoHealth administrators, hospital partners, and new provider
Collects necessary documents from new providers for credentialing with hospital system and insurance companies.
Monitors timelines and communicates when issues arise with all parties involved
Coordinates Physician and Advanced practitioner supervisory agreements
Onboarding:
Welcomes newly hired candidates to GoHealth and announces new hires to the provider team
Coordinates and communicates provider orientation information and dates; initiates specified touch points with the new provider and provides support through the onboarding process
Coordinates system set up (e.g., payroll, scheduling, medical records) with GoHealth and hospital system partners
Develops, implements, and manages programs, tools, and strategies to ensure flawless provider onboarding experience, and accelerated acclimation to GoHealth based on feedback from new hires, GoHealth and hospital system partners and other stakeholders
Orientation:
Is the lead person for all orientation activities, including training schedules and communication with provider
Makes providers feel welcome by introducing them to other team members, etc.
Attends orientation and training activities as time allows
Supports Learning & Development team during orientation activities as needed
Helps onboard new providers to the different systems they will use (e.g. payroll, scheduling, medical records)
Scheduling & Payroll:
Manages and optimizes provider schedule based on provider preferences and center coverage needs
Maintains provider daily schedule
Ensures provider payroll information is accurate and collaborates with payroll team and providers to resolve issues
Administrative support:
Supports provider administrative needs such as expense reporting, ordering supplies (e.g. scrubs, prescription pads, nametags), processing time off requests, etc.
Maintains provider licensing information
Requests/processes provider status changes
Supports medical director with communications
Supports clinical quality and coding audits as needed
Process improvement:
Collaborates with counterparts in other markets
Seeks feedback from providers, recruiters, hospital credentialing/privileging representatives and other key stakeholders on processes . Reviews and acts upon feedback.
Re-designs inefficient steps within processes under their control
Keeps informed on national trends in relation to provider onboarding and integration
Public Relationships:
Provides marketing and logistical support for special events and outreach projects (open houses, physician events, public lectures, etc.)
Standards of Behavior:

Must exhibit exemplary, positive, standards of behavior at all times; must demonstrate ability to effectively communicate with clinicians, diverse staff and exercise grace under pressure.
All other duties as assigned.
---
All qualified persons are granted an equal opportunity for employment without regard to race, color, religion, sex, sexual orientation and gender identity or expression, age, national origin, citizenship status, disability, genetic information, medical condition, family care leave status, pregnancy or pregnancy-related condition, otherwise qualified disabled or veteran status. The company will comply with all fair employment laws in each of the jurisdictions where we conduct business.

Keywords:
Job, emergency, healthcare, licensure, medical, clinical, wellness, career, employment, opening, staff, benefits, health care, clinic, primary care, urgent care
---
Why

GoHealth?

GoHealth Urgent Care has outstanding career opportunities in Connecticut, Delaware, Missouri, New York City, North Carolina, Northwest Arkansas, Oklahoma City, San Francisco and the Portland-Vancouver area. And all of these positions have one thing in common: flexibility to practice urgent care medicine the way it was meant to be, without the stress and bureaucracy of hierarchical organizations. With reasonable work hours that don't emotionally exhaust them or burn them out, our team can balance and prioritize their professional and personal lives.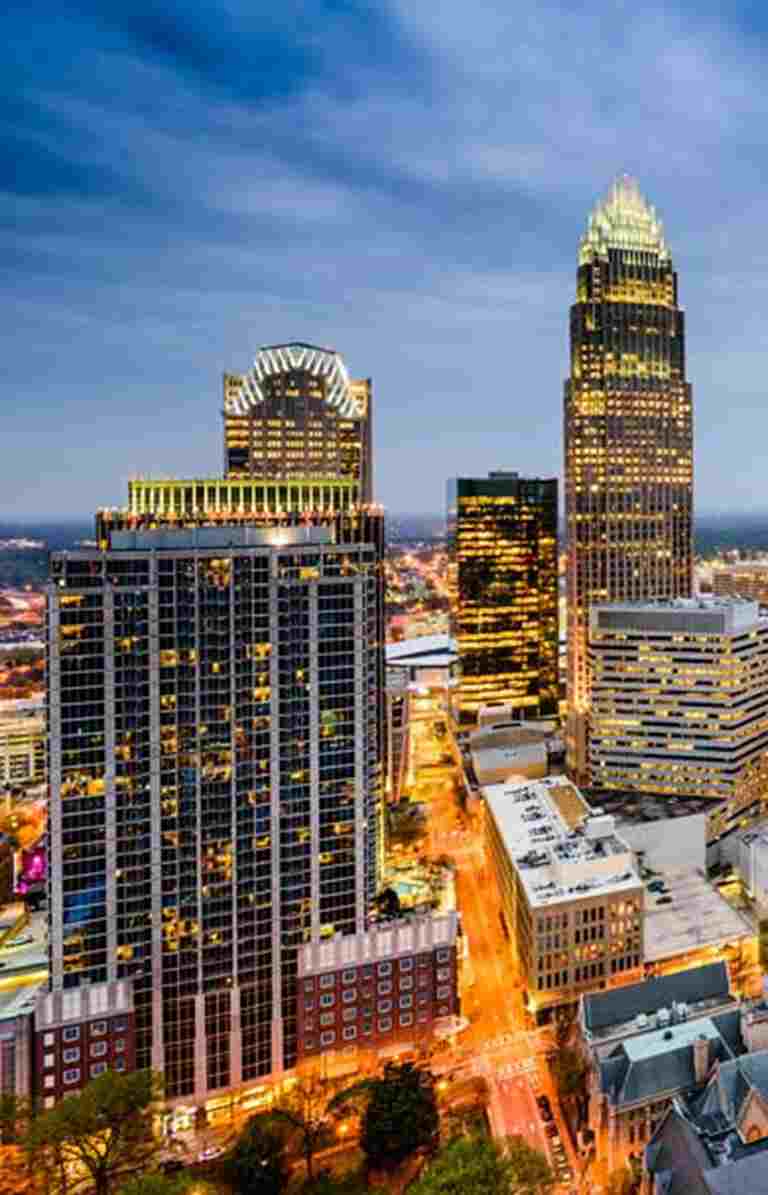 The lifestyle

you

can lead.

Winston-Salem and Charlotte are both among U.S. News & World Report's Top 50 Best Places to Live.

Winston-Salem is a region on the rise with a population of 654,589 and strong southern roots. It's friendly and diverse—retaining a small-town feel—and features fabulous restaurants, inviting neighborhoods and trendy apartments. For the adventurous, there are many local hiking trails, state parks, Pilot Mountain, Hanging Rock and Piedmont Quarry. Premier attractions include the Southeastern Center for Contemporary Art and the Reynolda House Museum of American Art.

Charlotte boasts the Blumenthal Performing Arts Center, The Mint Museum and the Levine Museum of the New South. And with a population approaching 2.4 million, Charlotte offers much to see and do—from local craft breweries, numerous parks and greenway trails to excellent shopping and dining, downtown theaters and nightlife to the PNC Music Pavilion. Catch an NFL Carolina Panthers football game, cheer on the NBA's Charlotte Hornets, or take in a Charlotte Knights baseball game. It's all here, served by excellent public transportation, Amtrak and Charlotte Douglas International Airport.