Medical Scribe
Rogers, AR

|

Medical Scribe
Position Summary:
At
GoHealth Urgent Care,
we place the needs of our patients first - by providing an effortless patient experience, a welcoming culture of care and seamless integration with market-leading health systems and our communities. With plans to grow across the U.S., GoHealth Urgent Care currently operates urgent care centers in the New York, Portland, OR, San Francisco, CA, Hartford, CT metropolitan areas, and in Delaware, Missouri, Oklahoma, Arkansas, and North Carolina.
Our employees are our front line; for patient care, beginning the moment a patient walks through our door. GoHealth Scribes will be working hand-in-hand with our MD, NP, and PA providers.
Transcribe medical charting for Providers.
Assist in fundamental clinical care including Point of Care (POC) testing, intake of vitals and other procedures.
Assist in coordinating patient triage and overall workflow.
Maintain medical records, lab results, imaging reports in accurate manner in EHR.
Manage faxing and referral process.
Skills Required: Previous use of EMR, Medical Terminology, Type 60+ words per minute
EMT Or Med School Students Preferred But Not Required
Education
High School Diploma required
Work Experience
Medical Scribe experience preferred
Medical Assistant experience preferred
Experience in an Urgent Care environment preferred
Required Licenses/Certifications
Certification and/or licensure to meet Order Entry requirements through one (1) of the following:

Medical Assistant Certification (CCMA, CMA, NCMA or RMA.)
Computerized Physician Order Entry (CPOE) Certification
Certified Medical Scribe Specialist (CMSS) Certification
Healthcare Professional Licensure including but not limited to EMT, ARRT, RN, LPN, etc.
Additional Knowledge, Skills and Abilities Required:
Keyboard proficiency
Experience using Electronic Health Records
Knowledge of medical terminology
Excellent time management skills and ability to multi-task and prioritize work
Social perceptiveness and service oriented
Excellent written and verbal communication skills
Core Competencies:
Collaboration:Takes ownership for collectively establishing productive partnerships and relationships and seek to gain joint understanding of priorities and objectives so that the greater good of the organization and those we serve is always at the forefront.
Innovation:Consistently uses good judgment, applying creativity to overcome obstacles and increasing effectiveness and efficiency though process and other forms of innovation.
Diversity and Inclusion: Fosters diversity and inclusion, to be able to better understand team members, our customers and partners. Engages the strengths and talents of each GoHealth team member, creating an environment of involvement, respect and connection where the richness of ideas, backgrounds and perspectives are harnessed.
Integrity:Models and practices the highest ethical and professional standards; demonstrates pride and personal interest in our patients, partners and fellow team members, deeply engaging in the business. Makes decisions, with a focus on doing the right thing; treats team members, our customers, partners and vendors with dignity, consideration, open-mindedness and respect.
Accountability: Always shows initiative, demonstrates a bias to action and gets things done. Actively accepts responsibility for diverse roles, obligations and actions that positively influence patient and customer outcomes, our partnerships and the healthcare needs of our communities.
UPDATE: COVID Vaccine Announcement: GoHealth Urgent Care is requiring all new hires to disclose their COVID-19 vaccination status in all markets. In certain markets, it will be required that new hires receive the first dose of the COVID-19 vaccine series (of either the Moderna or Pfizer vaccine or the single dose Johnson & Johnson Janssen vaccine) prior to their first day of employment. New hires must receive the second dose (of either the Moderna or Pfizer vaccine) within 30 days of their first day of employment. This is a condition of employment, unless a faith-based or medical exemption is approved.
---
All qualified persons are granted an equal opportunity for employment without regard to race, color, religion, sex, sexual orientation and gender identity or expression, age, national origin, citizenship status, disability, genetic information, medical condition, family care leave status, pregnancy or pregnancy-related condition, otherwise qualified disabled or veteran status. The company will comply with all fair employment laws in each of the jurisdictions where we conduct business.

Keywords:
Job, emergency, healthcare, licensure, medical, clinical, wellness, career, employment, opening, staff, benefits, health care, clinic, primary care, urgent care
---
Why

GoHealth?

GoHealth Urgent Care has outstanding career opportunities in Connecticut, Delaware, Maryland, Michigan, Missouri, New York City, North Carolina, Northwest Arkansas, Oklahoma City, San Francisco and the Portland-Vancouver area. And all of these positions have one thing in common: flexibility to practice urgent care medicine the way it was meant to be, without the stress and bureaucracy of hierarchical organizations. With reasonable work hours that don't emotionally exhaust or burn them out, our team can balance and prioritize their professional and personal lives.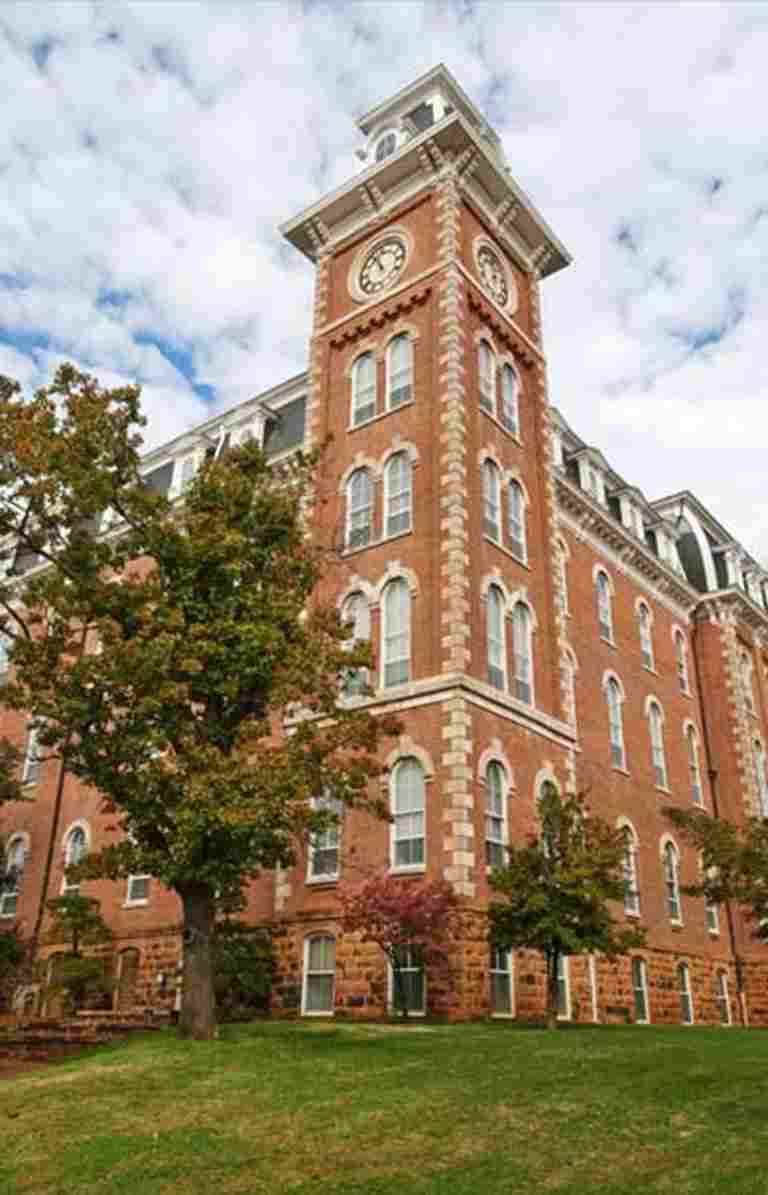 The lifestyle

you

can lead.

Northwest Arkansas, in particular Fayetteville, is one of America's best places to live. In fact, U.S. News & World Report ranked it No. 5 for the third year. Homes here are beautiful and quite affordable. Top-rated schools include Vandergriff Elementary, Haas Hall Academy and McNair Middle School. Fayetteville's farmers market, Dogwood Festival and Walton Arts Center draw thousands each year. So do its Crystal Bridges Museum of American Art and Dickson Street entertainment district. Nearby, the Ozarks offer Devil's Den State Park, exceptional trails, rock climbing, spelunking and beautiful botanical gardens. Enjoy canoeing or whitewater rafting on the Buffalo National River. Stunning Lake Ann in Bella Vista also attracts water sport enthusiasts from all over. And, the University of Arkansas Razorbacks are perennial football favorites.