Medical Director (MD/DO)
Charlotte, NC

|

Physician Leadership
Position Summary:
GoHealth Urgent Care has partnered with Novant Health, a four-state integrated network of physician clinics, outpatient facilities and hospitals, to create a large network of urgent care centers across North Carolina. The partnership provides patients with greater access to innovative urgent care through state-of-the-art technology and unique patient access tools, such as online registration and appointment scheduling.

We're looking for a Medical Director (MD/DO) to join our team.

The Medical Director will define and develop clinical and medical programs and procedures in GoHealth's North Carolina Market. This person will manage a staff of clinical practitioners in urgent care clinics in the greater Charlotte and Winston-Salem regions of North Carolina.

The Medical Director will need to ensure medical staff is provided with support, feedback, education, training, and scheduling in order to maintain exceptional levels of efficiency, client satisfaction, and patient experience. S/he will be required to implement medical practice procedures and policies that abide by external and internal regulations and standards. S/he will collaborate with all GoHealth Urgent Care regions for best practice and high-quality initiatives.

Qualifications:
Board Certified in Family Medicine, Emergency Medicine or Med-Peds required
Minimum of two (2) years of clinical leadership / administrative experience in emergency medicine, urgent care, or related field, preferably in a major medical center or health system, required.
Successful track record building, developing and leading high-performing medical teams; he or she must have strong analytical, management, delegation, organizational and administrative skills to develop and mentor a high performing team.
Outstanding communication and management skills, and an ability to work collaboratively with GoHealth staff, management, health system partners, required. Outstanding oral and written communication skills.
Proven track record of flexibility and fluidity in managing many responsibilities, acting as a "coach" and manager while simultaneously managing multiple operational centers.
Possesses the tenure, knowledge, and skillset necessary to bring authority to new and existing relationships, both internal and external among physicians and non-physician executives.
Must possess recent experience in generally accepted and currently used methods and techniques.
UPDATE: COVID Vaccine Announcement: GoHealth Urgent Care is requiring all new hires to disclose their COVID-19 vaccination status in all markets. In certain markets, it will be required that new hires receive the first dose of the COVID-19 vaccine series (of either the Moderna or Pfizer vaccine or the single dose Johnson & Johnson Janssen vaccine) prior to their first day of employment. New hires must receive the second dose (of either the Moderna or Pfizer vaccine) within 30 days of their first day of employment. This is a condition of employment, unless a faith-based or medical exemption is approved.
---
All qualified persons are granted an equal opportunity for employment without regard to race, color, religion, sex, sexual orientation and gender identity or expression, age, national origin, citizenship status, disability, genetic information, medical condition, family care leave status, pregnancy or pregnancy-related condition, otherwise qualified disabled or veteran status. The company will comply with all fair employment laws in each of the jurisdictions where we conduct business.

Keywords:
Job, emergency, healthcare, licensure, medical, clinical, wellness, career, employment, opening, staff, benefits, health care, clinic, primary care, urgent care
---
Why

GoHealth?

GoHealth Urgent Care has outstanding career opportunities in Connecticut, Delaware, Michigan, Missouri, New York City, North Carolina, Northwest Arkansas, Oklahoma City, San Francisco and the Portland-Vancouver area. And all of these positions have one thing in common: flexibility to practice urgent care medicine the way it was meant to be, without the stress and bureaucracy of hierarchical organizations. With reasonable work hours that don't emotionally exhaust them or burn them out, our team can balance and prioritize their professional and personal lives.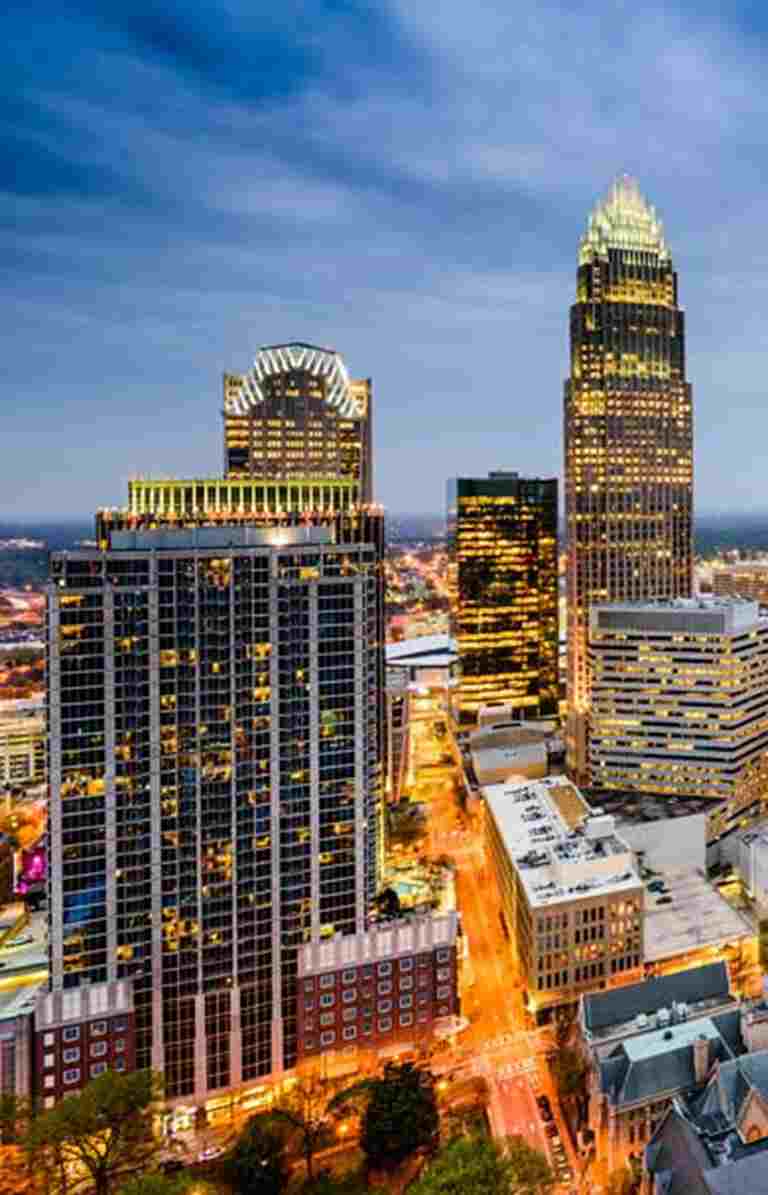 The lifestyle

you

can lead.

Winston-Salem and Charlotte are both among U.S. News & World Report's Top 50 Best Places to Live.

Winston-Salem is a region on the rise with a population of 654,589 and strong southern roots. It's friendly and diverse—retaining a small-town feel—and features fabulous restaurants, inviting neighborhoods and trendy apartments. For the adventurous, there are many local hiking trails, state parks, Pilot Mountain, Hanging Rock and Piedmont Quarry. Premier attractions include the Southeastern Center for Contemporary Art and the Reynolda House Museum of American Art.

Charlotte boasts the Blumenthal Performing Arts Center, The Mint Museum and the Levine Museum of the New South. And with a population approaching 2.4 million, Charlotte offers much to see and do—from local craft breweries, numerous parks and greenway trails to excellent shopping and dining, downtown theaters and nightlife to the PNC Music Pavilion. Catch an NFL Carolina Panthers football game, cheer on the NBA's Charlotte Hornets, or take in a Charlotte Knights baseball game. It's all here, served by excellent public transportation, Amtrak and Charlotte Douglas International Airport.