Medical Assistant - Direct-to-Employer (DTE)
Forest Hills, NY

|

Medical Assistant
Position Summary:
In a collaborative manner, the Medical Assistant will provide support to the Medical Providers, Radiologic Technologist, and patients through a variety of tasks, including but not limited to patient care management, organization and communication.
The Medical Assistant completes all activities accurately, with high quality and in a timely manner while living our vision and mission to become the urgent care Partner of choice by re-defining value and access to quality care through: an effortless experience, a culture of care, and seamlessly integrating with our partners and communities. This vision is achieved through our five core values of Collaboration, Innovation, Diversity and Inclusion, Integrity and Accountability.

Education:
Graduate of a Medical Assistant Program required
OR
2+ years of Medical Assistant experience under a licensed healthcare supervisor within the last 3 years (ABR-OE from the AAMA must be obtained within 2 weeks of hire if Medical Assistant Certification is not obtained upon hire)
Work Experience:
Medical Assistant experience preferred for Graduate of a Medical Assistant Program
OR
2+ years of Medical Assistant experience within the last 3 years under a licensed healthcare supervisor in lieu of Medical Assistant program
Licenses/Certifications:
Current State Driver's License
One of the following certifications must be obtained within 6 months of hire:

CCMA- Certified Clinical Medical Assistant (verified through NHA, National Healthcareer Association)
CMA- Certified Medical Assistant (verified through AAMA, American Association of Medical Assistant)
RMA- Registered Medical Assistant (verified through AMT, American Medical Technologists)
NCMA- National Certified Medical Assistant (verified through NCCT, National Center for Competency Testing)

Graduate of an Accredited School of Nursing or LPN at the time of hire
Basic Life Support (BLS) must be obtained within 6 months of hire
Direct to Employer (DTE)
Point of contact for onsite testing/DTE onsite activities

Maintain all necessary paperwork for onsite testing

Maintain equipment for onsite DTE activities

Ability to report via EOD email on all onsite activities

Travel and maintain drivers license
Patient Registration

Conduct patient registration, which includes securing required paperwork and insurance documentation, and verification of insurance and patient eligibility.
Process co-pays and schedule patient appointments for assigned center.
Coordinate provider referrals to assigned Specialist.
Answer patient questions regarding their care and keep them informed of their status.
Patient Preparation and Rooming

Inform technical staff of patient flow.
Prepare patients for examination, which includes conducting interviews to verify patient information, record medical history; confirm purpose of visit;
Perform preliminary physical test (blood pressure, weight, temperature, etc.) for vital signs and escalate critical cases to provider as needed.
Conduct point of care testing as needed (i.e., flu, strep, urinalysis, ECG, HCG); and provide patient information to provider.
Stocking

Responsible for stocking supplies and maintenance of exam rooms, front desk, and reception area; ensure providers have medical supplies needed.
Responsible for completing order sheets to maintain supply inventory levels; regularly check expiration dates on supplies.
Administrative

Responsible for maintenance of medical records and scanning charts to patient files.
Answer phone calls, collect and sort daily incoming and outgoing postal correspondence
Ensure reception is well maintained
Conduct courtesy call-backs for patient follow-up.
Perform opening and closing duties, which includes cashing out, end-of-day communication, and securing the building.
Follow operating instructions to perform and document daily controls and calibration of equipment; maintain Quality Assurance/Quality Control logs for equipment troubleshoot breakdowns, perform preventive maintenance, and submit repair tickets as needed.
Knowledge of medical office management systems and procedures
Excellent time management skills and ability to multi-task and prioritize work
Social perceptiveness and service oriented
Excellent written and verbal communication skills
Strong organizational and planning skills
Proficiency in MS Office and patient management software
Core Competencies:
Collaboration: Takes ownership for collectively establishing productive partnerships and relationships and seek to gain joint understanding of priorities and objectives so that the greater good of the organization and those we serve is always at the forefront.
?Innovation: Consistently uses good judgment, applying creativity to overcome obstacles and increasing effectiveness and efficiency though process and other forms of innovation.
Diversity and Inclusion: Fosters diversity and inclusion, to be able to better understand team members, our customers and partners. Engages the strengths and talents of each GoHealth team member, creating an environment of involvement, respect and connection where the richness of ideas, backgrounds and perspectives are harnessed.
Integrity: Models and practices the highest ethical and professional standards; demonstrates pride and personal interest in our patients, partners and fellow team members, deeply engaging in the business. Makes decisions, with a focus on doing the right thing; treats team members, our customers, partners and vendors with dignity, consideration, open-mindedness and respect.
Accountability: Always shows initiative, demonstrates a bias to action and gets things done. Actively accepts responsibility for diverse roles, obligations and actions that positively influence patient and customer outcomes, our partnerships and the healthcare needs of our communities.
UPDATE: COVID Vaccine Announcement: GoHealth Urgent Care is requiring all new hires to disclose their COVID-19 vaccination status in all markets. In certain markets, it will be required that new hires be fully vaccinated for COVID-19 vaccine (either the Moderna or Pfizer vaccine series or the single dose Johnson & Johnson Janssen vaccine) prior to their first day of employment. This is a condition of employment, unless a faith-based or medical exemption is approved.
---
All qualified persons are granted an equal opportunity for employment without regard to race, color, religion, sex, sexual orientation and gender identity or expression, age, national origin, citizenship status, disability, genetic information, medical condition, family care leave status, pregnancy or pregnancy-related condition, otherwise qualified disabled or veteran status. The company will comply with all fair employment laws in each of the jurisdictions where we conduct business.

Keywords:
Job, emergency, healthcare, licensure, medical, clinical, wellness, career, employment, opening, staff, benefits, health care, clinic, primary care, urgent care
---
Why

GoHealth?

GoHealth Urgent Care has outstanding career opportunities in Connecticut, Delaware, Maryland, Michigan, Missouri, New York City, North Carolina, Northwest Arkansas, Oklahoma City, San Francisco and the Portland-Vancouver area. And all of these positions have one thing in common: flexibility to practice urgent care medicine the way it was meant to be, without the stress and bureaucracy of hierarchical organizations. With reasonable work hours that don't emotionally exhaust or burn them out, our team can balance and prioritize their professional and personal lives.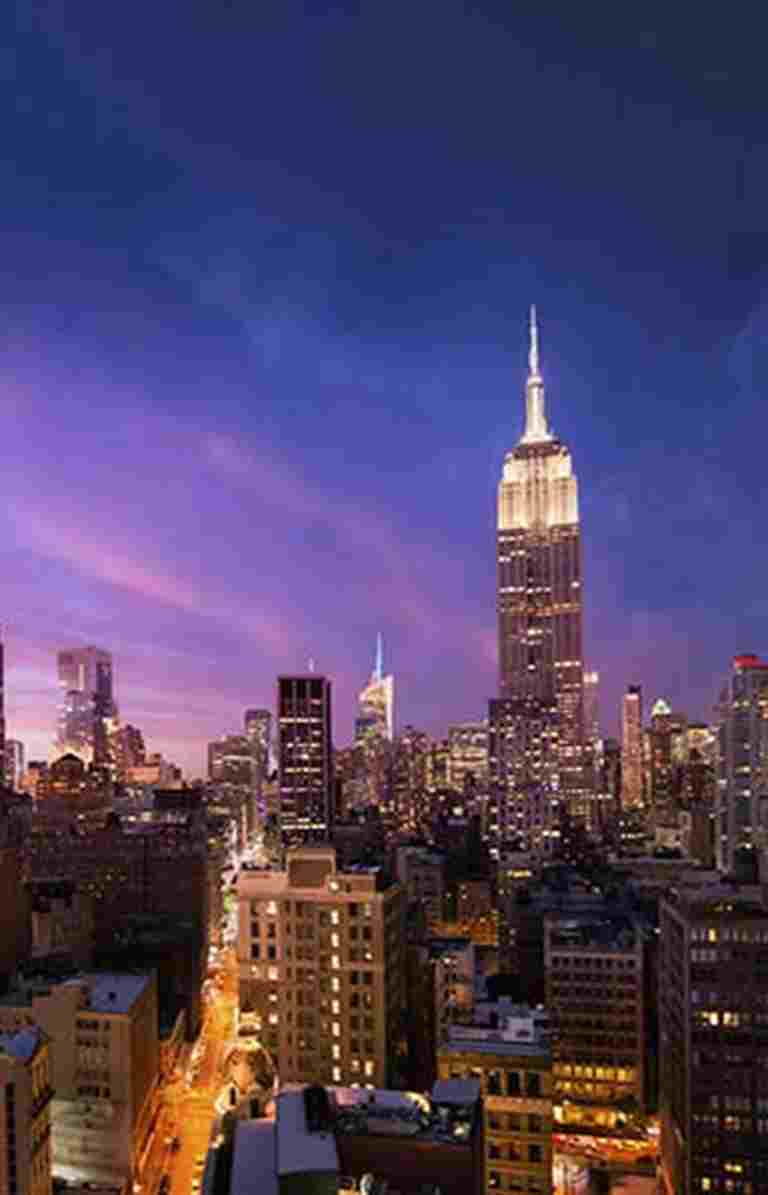 The lifestyle

you

can lead.

Welcome to the East Coast epicenter for commerce, finance, media, art, fashion, research, technology and entertainment. New York is among the world's most linguistically and culturally diverse cities. Its many attractions include the Empire State Building, Statue of Liberty, Ground Zero Memorial, Metropolitan Museum of Art and Central Park. Enjoy the nighttime neon of Times Square. Ride the Staten Island Ferry, see a concert at Radio City Music Hall or catch an exciting Broadway show. Though New York is the city that never sleeps, it's made up of regions that are great places to raise a family — Manhattan, Brooklyn, Queens, Staten Island, Long Island and Westchester County. And all offer a great selection of neighborhoods and homes, plus excellent schools and renowned local colleges and universities.