Marketing Coordinator
NY Market
Rockville Centre, NY
| Marketing
Position Summary:
GoHealth Urgent Care
is transforming urgent care through an innovative model with a deep patient and consumer focus, data-driven operations and cutting-edge technology. GoHealth UC is one of the fastest growing urgent care companies in the country with approximately 115 locations across Arkansas, California, Connecticut, Missouri, New York, North Carolina, Oklahoma City and Oregon/Washington, and 30+ additional sites under contract over the next 12 months.
With a strong emphasis on patient satisfaction, GoHealth UC uses Business Intelligence solutions to make informed, data-driven decisions. Their innovative and award-winning clinic design, website and mobile check-in solutions lead to improved patient experiences, as well as operational efficiencies. GoHealth UC has a unique partnership model and a multi-channel marketing strategy that focuses on the communities it serves and enhances brand connectivity, fueling growth for the organization in existing and future markets.
The GoHealth UC joint venture model has proven to be extremely effective and competitively differentiating. Prominent co-branding with its large, integrated health system partners and deep IT integration have led to increased volume and financial results, as well as improved clinical quality. GoHealth UC's unique health system collaboration model has given its patients greater access to the entire healthcare continuum through same day or next day referrals to primary care physicians, specialists and other ancillary services.
TPG Growth, one of the world's leading investment funds, invested in GoHealth Urgent Care in 2014 to help launch the new urgent care experience and its national growth plan. TPG Growth is the middle market and growth equity investment platform of TPG, the world's largest private equity firm with over $94 billion of assets under management.
Reporting to the Marketing Specialist Lead, the Marketing Specialist works locally to plan and execute marketing campaigns, including: new center opening efforts, creative design and promotions, social community postings and media, collateral for centers and Business Development, community outreach and partners within central Marketing team and with JV partners to deliver the media plan including Paid Search, Paid Social as well as organic Social to drive volume. The Marketing Specialist is the local expert and helps adapt the GoHealth Urgent care winning model, to succeed locally. They help identify trends and optimize spend and performance based on insights.
Candidate Responsibilities
The Marketing Specialist works with a number of stakeholders in the company – in particular with center level experts on volume driving initiatives and leads creation and deployment of: rack cards, samples, social content, user-generated content, center openings, window displays, competitive comparisons, local research, events, business development collaboration, and tight partnering on the media plan.
Key activities on the job include:
Be the local voice by offering community specific insights into marketing development to help ensure local success and engagement
Support local operators in respective operational meetings with Marketing Specialist Lead, and with market planning efforts for growth – often representing all of marketing in such meetings.
Drive local engagement and brand reach via social media – as the 'on the ground' reporter – while adhering to Joint Venture brand guidelines and directions
Support local pre-launch efforts 30-60-90 days before new center opening, by using social media, direct targeting efforts and trackable local community buzz mechanics
Work in partnership with VP Marketing and Project Manager, to collaborate with the JV Partner Northwell Health and drive timely decision making.
Work closely with NY Operations Team, and Northwell Health local marketing, to determine what success looks like for all projects; KPI measures and assist with documented project briefings for campaigns at kick-off.
Support the Marketing Specialist Lead and analytics team to measure results and ROI on all implemented programs and executions – to determine improvement areas and best practice.
Assist with monthly dashboard reports and be able to explain volume movements.
Ensure direction and approvals from Central experts on all creative executions early on, including: Marketing Specialist Lead, VP Marketing, Legal, Compliance, CMO, and others.
Support the integrated campaign and communication plan for the market, to align and share with all stakeholders on a monthly basis.
This role helps ensure a world-class customer experience locally through the implementation of 1:1 strategies that help GoHealth Urgent Care be found, help turn employees into advocates and help support the guiding principles of a performance-driven marketing team for local growth.
Candidate Qualifications
~2 years in a service, marketing, agency, or similar role with a demonstrated commitment to delivering with excellence and tenacity on a timeline
Bachelor's degree required
Use of social media (Facebook, Twitter, Instagram, others) a must
Excellent interpersonal and teamwork skills necessary – with an outgoing nature that rapidly builds cross-functional relationships
Proven ability to operate effectively in a fast-paced demanding environment, displaying a high degree of flexibility
Proven excellence in managing projects from beginning to end, and in using Excel, Words and PowerPoint as well as SharePoint for team coordination
Ability to spot trends and process large amounts of rapidly changing information to inform local insights.
Innate focus on delivering amazing experiences for consumers and stakeholders
A can-do attitude with a readiness to climb mountains
Local to the market we are recruiting in, already displaying an understanding of its community and culture that is authentic
High energy, high integrity personality
Core Competencies:
Collaboration: Takes ownership for collectively establishing productive partnerships and relationships and seeks to gain a joint understanding of priorities and objectives so that the greater good of the organization and those we serve is always at the forefront.
Innovation: Consistently uses good judgment, applying creativity to overcome obstacles and increasing effectiveness and efficiency through process and other forms of innovation.
Diversity and Inclusion: Fosters diversity and inclusion, to be able to better understand team members, our customers and partners. Engages the strengths and talents of each GoHealth team member, creating an environment of involvement, respect and connection where the richness of ideas, backgrounds and perspectives are harnessed.
Integrity: Models and practices the highest ethical and professional standards; demonstrates pride and personal interest in our patients, partners and fellow team members, deeply engaging in the business. Makes decisions, with a focus on doing the right thing; treats team members, our customers, partners and vendors with dignity, consideration, open-mindedness and respect.
Accountability: Always shows initiative, demonstrates a bias to action and gets things done. Actively accepts responsibility for diverse roles, obligations and actions that positively influence patient and customer outcomes, our partnerships and the healthcare needs of our communities.
---
GoHealth provides equal employment opportunities (EEO) to all employees and applicants for employment without regard to race, color, religion, sex, national origin, age, disability or genetics. We invite military veterans to apply for our positions. In addition to federal law requirements, GoHealth complies with applicable state and local laws governing nondiscrimination in employment in every location in which the company has facilities. This policy applies to all terms and conditions of employment, including recruiting, hiring, placement, promotion, termination, layoff, recall, transfer, leaves of absence, compensation and training.

Keywords:
Job, emergency, healthcare, licensure, medical, clinical, wellness, career, employment, opening, staff, benefits, health care, clinic, primary care, urgent care
---
Why

GoHealth?

GoHealth Urgent Care has outstanding career opportunities in Connecticut, Missouri, New York City, North Carolina, Northwest Arkansas, Oklahoma City, San Francisco and the Portland-Vancouver area. And all of these positions have one thing in common: flexibility to practice urgent care medicine the way it was meant to be, without the stress and bureaucracy of hierarchical organizations. With reasonable work hours that don't emotionally exhaust them or burn them out, our team can balance and prioritize their professional and personal lives.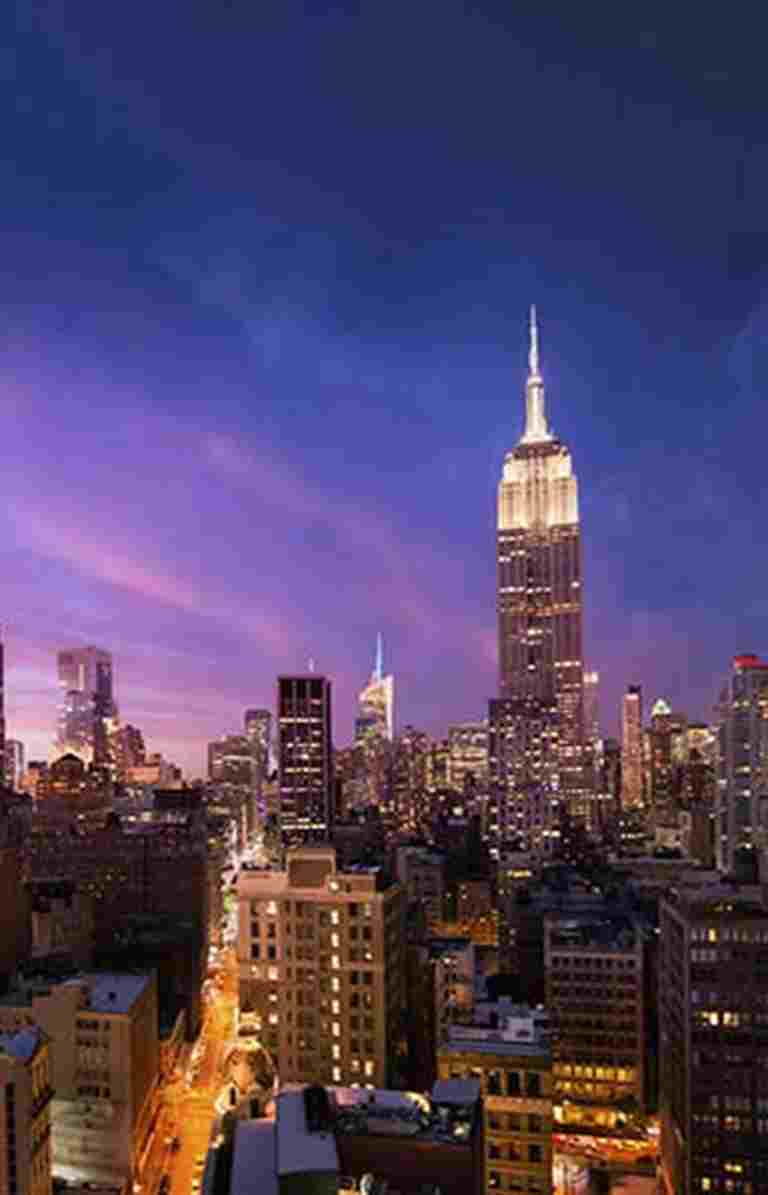 The lifestyle

you

can lead.

Welcome to the East Coast epicenter for commerce, finance, media, art, fashion, research, technology and entertainment. New York is among the world's most linguistically and culturally diverse cities. Its many attractions include the Empire State Building, Statue of Liberty, Ground Zero Memorial, Metropolitan Museum of Art and Central Park. Enjoy the nighttime neon of Times Square. Ride the Staten Island Ferry, see a concert at Radio City Music Hall or catch an exciting Broadway show. Though New York is the city that never sleeps, it's made up of regions that are great places to raise a family — Manhattan, Brooklyn, Queens, Staten Island, Long Island and Westchester County. And all offer a great selection of neighborhoods and homes, plus excellent schools and renowned local colleges and universities.