Lead Rad Tech
Rogers, AR

|

Radiologic Technologist
Position Summary:
The Lead Radiologic Technologist works with Medical Providers and/or a Medical Assistants with the examination and treatment of GoHealth Urgent Care patients.

This role is responsible for providing a variety of technical procedures and apply prescribed ionizing radiation for radiologic diagnosis for our GoHealth Urgent Care patients and providing staff and peers administrative support and assist with coordinating daily staff activities to ensure efficient operation of GoHealth Urgent Care Centers.

This role is responsible for performing and analyzing patient x-rays and reporting results to Medical Providers. Additional responsibilities include providing administrative support to ensure efficient operation of GoHealth Urgent Care Centers. In a collaborative manner, the Lead Radiologic Technologist will provide support to Medical Providers, Medical Assistants and patients through a variety of tasks related to patient care management, organization and communication.
The Lead Radiologic Technologist (RT) completes all activities accurately, with high quality and in a timely manner while living our vision and mission to become the urgent care Partner of choice by re-defining value and access to quality care through: an effortless experience, a culture of care, and seamlessly integrating with our partners and communities. This vision is achieved through our five core values of Collaboration, Innovation, Diversity and Inclusion, Integrity and Accountability.
Job Requirements
Education
Graduate of an approved Radiologic Technology program required.
Work Experience
0-2+ years' experience in a clinical setting
Required Licenses/Certifications
American Registry of Radiologic Technologists (ARRT) registration required
Applicable state licensure as a Radiologic Technologist required.
Basic Life Support (BLS) required or within 90 days of hire
Additional Knowledge, Skills and Abilities Required
Knowledge of medical office management systems and procedures preferred
Excellent time management skills and ability to multi-task and prioritize work
Social perceptiveness and service oriented
Excellent written and verbal communication skills
Strong organizational and planning skills
Proficiency in MS Office and patient management software preferred
Core Competencies:
Collaboration: Takes ownership for collectively establishing productive partnerships and relationships and seek to gain joint understanding of priorities and objectives so that the greater good of the organization and those we serve is always at the forefront.
Innovation: Consistently uses good judgment, applying creativity to overcome obstacles and increasing effectiveness and efficiency though process and other forms of innovation.
Diversity and Inclusion: Fosters diversity and inclusion, to be able to better understand team members, our customers and partners. Engages the strengths and talents of each GoHealth team member, creating an environment of involvement, respect and connection where the richness of ideas, backgrounds and perspectives are harnessed.
Integrity: Models and practices the highest ethical and professional standards; demonstrates pride and personal interest in our patients, partners and fellow team members, deeply engaging in the business. Makes decisions, with a focus on doing the right thing; treats team members, our customers, partners and vendors with dignity, consideration, open-mindedness and respect.
Accountability: Always shows initiative, demonstrates a bias to action and gets things done. Actively accepts responsibility for diverse roles, obligations and actions that positively influence patient and customer outcomes, our partnerships and the healthcare needs of our communities.
Essential Functions
Clinical Duties:
Exercise professional judgment to provide health care services, which include applying x-ray energy to assist in diagnosis or treatment of patients in all age groups from newborn to elderly.
Complete preventive maintenance on radiology equipment to ensure consistent operation. Techniques may include following manufacturer's instructions, troubleshooting malfunctions, calling for repairs, maintaining equipment inventories, evaluating new equipment and techniques, etc.
Administrative Duties:
Provide support to staff, including but not limited to daily check-ins, schedule maintenance, and training updates.
Responsible for submitting accurate and timely deposits.
Assist with staff training on policies and procedures, including updates as needed.
Lead and attend internal team meetings as needed.
Create and maintain a welcoming environment for patients by providing exceptional customer service.
Verify insurance information as well as collecting and processing co-pays.
Schedule patient appointments for assigned center and/or coordinate provider referrals to assigned Specialist. Secure patient information and maintain patient confidence by completing and safeguarding medical records; complete diagnostic coding and procedure coding, and maintain patient information confidentiality.
Follow standards and procedures and comply with legal regulations in effort to maintain safe secure, and healthy work environment.
Conduct regular clinical and non-clinical stock inventory to ensure supplies are readily available and up to date, including medication review for expiration, order placement, and verification of receipt.
Perform closing duties such as cashing out, end-of-day communication, and securing the building.
Maintain Quality Assurance/Quality Control logs.
Responsible for sorting daily incoming and outgoing postal correspondence
May be required to perform other duties as needed.
---
GoHealth provides equal employment opportunities (EEO) to all employees and applicants for employment without regard to race, color, religion, sex, national origin, age, disability or genetics. We invite military veterans to apply for our positions. In addition to federal law requirements, GoHealth complies with applicable state and local laws governing nondiscrimination in employment in every location in which the company has facilities. This policy applies to all terms and conditions of employment, including recruiting, hiring, placement, promotion, termination, layoff, recall, transfer, leaves of absence, compensation and training.

Keywords:
radiologic technologist jobs, Urgent Care, x-ray, radiology, rad tech, Advanced X-Ray, Diagnostic Imaging Helper, Diagnostic Imaging Journeyman, Radiology Specialist, Job, emergency, healthcare, medical, clinical, health care, clinic, primary care
---
Why

GoHealth?

GoHealth Urgent Care has outstanding career opportunities in Connecticut, Missouri, New York City, North Carolina, Northwest Arkansas, Oklahoma City, San Francisco and the Portland-Vancouver area. And all of these positions have one thing in common: flexibility to practice urgent care medicine the way it was meant to be, without the stress and bureaucracy of hierarchical organizations. With reasonable work hours that don't emotionally exhaust them or burn them out, our team can balance and prioritize their professional and personal lives.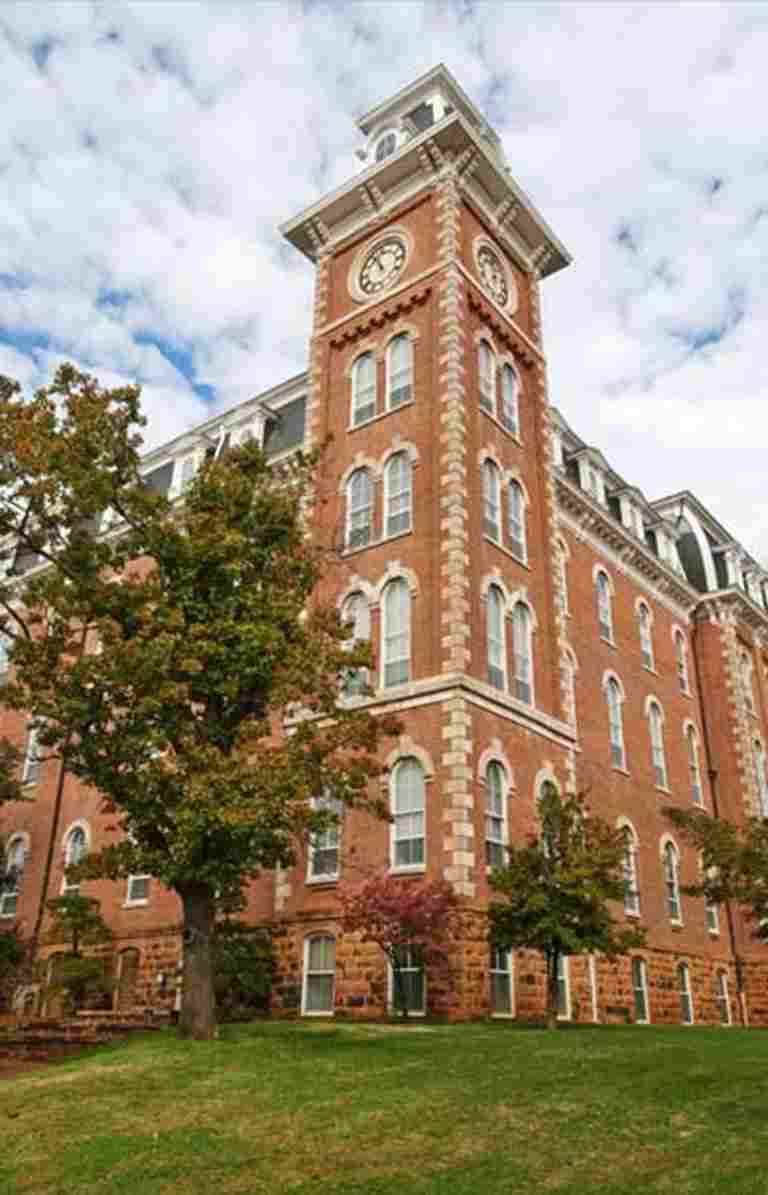 The lifestyle

you

can lead.

Northwest Arkansas, in particular Fayetteville, is one of America's best places to live. In fact, U.S. News & World Report ranked it No. 5 for the third year. Homes here are beautiful and quite affordable. Top-rated schools include Vandergriff Elementary, Haas Hall Academy and McNair Middle School. Fayetteville's farmers market, Dogwood Festival and Walton Arts Center draw thousands each year. So do its Crystal Bridges Museum of American Art and Dickson Street entertainment district. Nearby, the Ozarks offer Devil's Den State Park, exceptional trails, rock climbing, spelunking and beautiful botanical gardens. Enjoy canoeing or whitewater rafting on the Buffalo National River. Stunning Lake Ann in Bella Vista also attracts water sport enthusiasts from all over. And, the University of Arkansas Razorbacks are perennial football favorites.