Human Resources Business Partner (Midwest)
St. Louis, MO

|

Human Resources (People Team)
Position Summary:
At
GoHealth Urgent Care,
we place the needs of our patients first - by providing an effortless patient experience, a welcoming culture of care and seamless integration with market-leading health systems and our communities.
The People Business Partner (Human Resources Business Partner) functions as a fully integrated member of a department's business operation by providing comprehensive human resource consultation and support services with the express purpose of maximizing the effectiveness of business and People processes that promote organizational objectives.
JOB REQUIREMENTS
Education
Bachelor's Degree required (Human Resource Management, Business Administration or related field preferred)
Master's Degree preferred
Work Experience
Minimum of one year of Human Resources, specifically in employee relations or strategic business partnership work required
Proven experience in managing employee relations and conflict resolution/investigations of disciplinary issues required
Health care experience preferred.
Experience in managing and implementing projects and strategic change initiatives preferred
Licenses/Certifications & Additional Skills:
PHR, SPHR, or sHRBP certification preferred
Excel, Word and PowerPoint experience required
Knowledge of HRIS systems preferred
Employee relations experience as this is 75% of the role
Core Competencies:
Collaboration: Takes ownership for collectively establishing productive partnerships and relationships and seek to gain joint understanding of priorities and objectives so that the greater good of the organization and those we serve is always at the forefront.
Innovation: Consistently uses good judgment, applying creativity to overcome obstacles and increasing effectiveness and efficiency though process and other forms of innovation.
Diversity and Inclusion: Fosters diversity and inclusion, to be able to better understand team members, our customers and partners. Engages the strengths and talents of each GoHealth team member, creating an environment of involvement, respect and connection where the richness of ideas, backgrounds and perspectives are harnessed.
Integrity: Models and practices the highest ethical and professional standards; demonstrates pride and personal interest in our patients, partners and fellow team members, deeply engaging in the business. Makes decisions, with a focus on doing the right thing; treats team members, our customers, partners and vendors with dignity, consideration, open-mindedness and respect.
Accountability: Always shows initiative, demonstrates a bias to action and gets things done. Actively accepts responsibility for diverse roles, obligations and actions that positively influence patient and customer outcomes, our partnerships and the healthcare needs of our communities.
Functional Competencies:
REFRAMING
– Demonstrates ability to probe for additional information and reframe requests for solutions.
CLIENT ENGAGEMENT/CHANGE MANAGEMENT
– Understands the impact of change on people, processes, procedures, leadership and organizational culture; knowledge of change management principles, strategies and techniques required for effectively planning, implementing, and evaluating change in the organization.
DECISION MAKING
– Makes sound, well-informed, and objective decisions; perceives the impact and implications of decisions; commits to action, even in uncertain situations, to accomplish organizational goals; cause change.
FLEXIBILITY
- Open to change and new information; adapts behavior or work methods in response to new information, changing conditions, or unexpected obstacles; effectively deals with ambiguity.
INTERPERSONAL
– Develops and maintains excellent working relationships within HR and other business departments.
BUILDING RAPPORT
-Exercises skill and diplomacy to establish HR as a trusted, credible business partner; creates buy-in with customers.
ORAL COMMUNICATION
- Expresses information (ideas or facts) to individuals or groups effectively, taking into account the audience and nature of the information (technical, sensitive, controversial, etc.); makes clear and convincing oral presentations; listens to others, attends to nonverbal cues, and responds appropriately.
PROBLEM SOLVING
– Identifies problems; determines accuracy and relevance of information; uses sound judgment to generate and evaluate alternatives, and to make recommendations.
SELF-MANAGEMENT
– Sets well-defined and realistic personal goals; displays a high level of initiative, effort, and commitment towards completing assignments in a timely manner; works with minimal supervision; is motivated to achieve; demonstrates responsible behavior.
TECHNICAL COMPETENCE
– Uses or gains knowledge that is necessary to perform the major functions that are described above (i.e., familiar with state/local laws that govern employment and can translate those into providing advice.)
WRITING
– Recognizes and uses correct English grammar, punctuation, and spelling; communicates information in a succinct and organized manner; produces written information that is appropriate for the intended audience.
CUSTOMER SERVICE
– Demonstrates a results oriented focus for delivering appropriate services in an accurate, complete, and timely fashion.
TEAMWORK/COLLABORATION
– Demonstrates skills and abilities in collaborative efforts with experience in team/project oriented activities.
DIVERSITY
– Strong understanding and appreciation of a diverse work environment and have demonstrated initiatives for recruiting for diversity.
RELATIONSHIP MANAGEMENT
– Maintains good communication and a positive relationship with employees at all levels of the organization to promote employee satisfaction. Projects excellent customer relations in all interactions.
UPDATE: COVID Vaccine Announcement: GoHealth Urgent Care is requiring all new hires to disclose their COVID-19 vaccination status in all markets. In certain markets, it will be required that new hires receive the first dose of the COVID-19 vaccine series (of either the Moderna or Pfizer vaccine or the single dose Johnson & Johnson Janssen vaccine) prior to their first day of employment. New hires must receive the second dose (of either the Moderna or Pfizer vaccine) within 30 days of their first day of employment. This is a condition of employment, unless a faith-based or medical exemption is approved.
---
All qualified persons are granted an equal opportunity for employment without regard to race, color, religion, sex, sexual orientation and gender identity or expression, age, national origin, citizenship status, disability, genetic information, medical condition, family care leave status, pregnancy or pregnancy-related condition, otherwise qualified disabled or veteran status. The company will comply with all fair employment laws in each of the jurisdictions where we conduct business.

Keywords:
Job, emergency, healthcare, licensure, medical, clinical, wellness, career, employment, opening, staff, benefits, health care, clinic, primary care, urgent care
---
Why

GoHealth?

GoHealth Urgent Care has outstanding career opportunities in Connecticut, Delaware, Maryland, Michigan, Missouri, New York City, North Carolina, Northwest Arkansas, Oklahoma City, San Francisco and the Portland-Vancouver area. And all of these positions have one thing in common: flexibility to practice urgent care medicine the way it was meant to be, without the stress and bureaucracy of hierarchical organizations. With reasonable work hours that don't emotionally exhaust or burn them out, our team can balance and prioritize their professional and personal lives.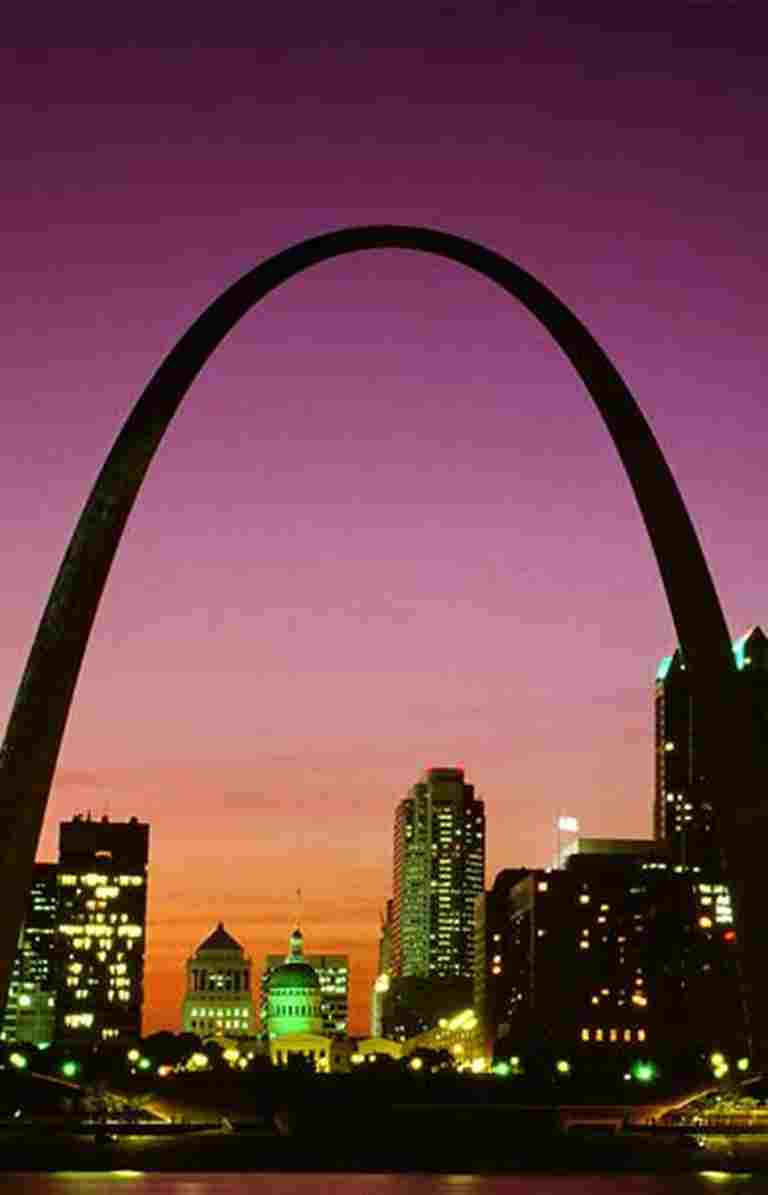 The lifestyle

you

can lead.

St. Louis boasts the kind of cultural treasures you'd expect to see only in the very biggest American cities, with terrific recreational opportunities, from major league sports teams to spectacular parks and golf courses to beautiful hiking and canoeing nearby. St. Louis is a big city with the convenience and sense of connectedness of a smaller one.

Springfield, the Birthplace of Route 66, is home to several universities, including Missouri State University, Drury University, and Evangel University. Springfield is ranked among the best communities for young people with excellent public schools and an outstanding quality of life. With dozens of lakes and streams and four national parks and forest, it offers an exciting environment for people of all ages.